Best Ankle Supports for Arthritis 2021
1 Comment
Sunday, 20 December 2020 |
Eugene
Manifesting itself through pain, swelling or stiffness of the ankles, arthritis is a condition that can often linger, and can make what was once a leisurely walk into a painful chore. Whether your ankles suffer from osteoarthritis (a degenerative disease that gets worse over time) or rheumatoid arthritis (a chronic form that can affect just about anyone), all forms of arthritis are unpleasant, but can usually be helped with the right compression brace to help stave off your symptoms.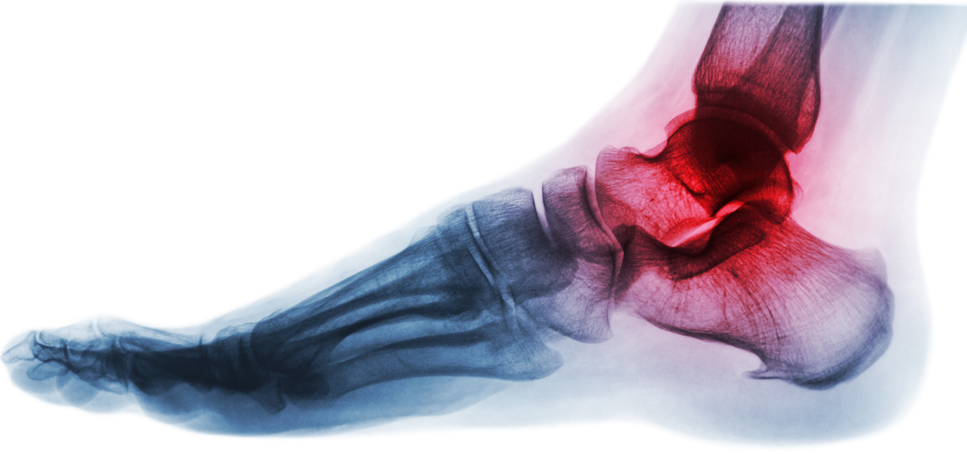 How Can an Ankle Brace Help My Arthritis?
While an ankle support or ankle sleeve won't get rid of your arthritis for good, they can be a quick fix to control your symptoms before a taking walk, going for a run or participating in sports. Here's what an ankle brace can do for your arthritis:
Relieve Pain – The most common complaint about arthritis of the ankle is that it's painful, and for good reason. An ankle support can provide you with proprioceptive pain relief to help you move with comfort.
Encourage Healing – When recovering from a bout of arthritis, encouraging blood flow is key. The compression provided by an arthritis ankle support can increase circulation to the area, giving your ankle the push it needs to heal
Reduce Stiffness – Arthritis can constrict your ankle, reducing your range of motion and limiting your movement. By stimulating blood flow with compression, an ankle brace can help free the joint for more normal movement.
Best Ankle Brace for Mild Arthritis
Ultimate Performance Compression Elastic Ankle Support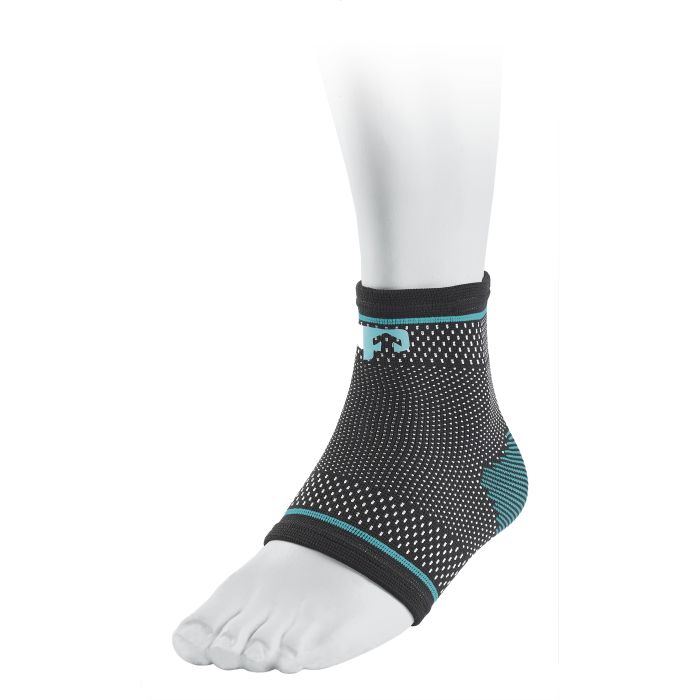 If you're experiencing mild or infrequent pain in your ankles, it's likely that all you need is a little bit of extra compression and support. The Ultimate Performance Compression Elastic Ankle Support is an ideal choice for recovery from mild arthritis, with easy application and enough compression to bring down swelling and pain in less advanced cases.
Key Features: Provides simple compression and support for mild arthritis
Best All-Round Ankle Brace for Arthritis
Bauerfeind MalleoTrain Ankle Support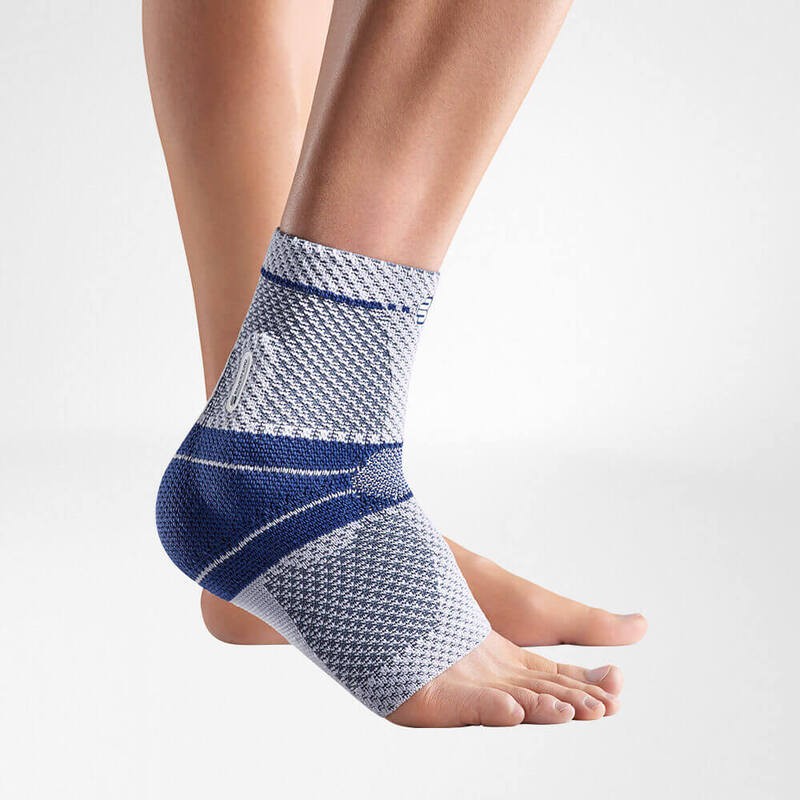 While most ankle supports will only provide compression or support, the Bauerfeind MalleoTrain Ankle Support actually massages your arthritic ankle as you move for enhanced relief and recovery. With reduced pressure at all edges, maximum breathability and a massaging effect to bring down pain and swelling, this is the most effective arthritis ankle support when all others fail.
Key Features: Two pads massage the ankle to reduce swelling and pain

Best Arthritis Ankle Support for Sports
Vulkan AE Advanced Elastic Ankle Support
Low profile, breathable and comfortable, the Vulkan AE Advanced Elastic Ankle Support is an ideal option for the athlete looking for compression to relieve pain without any reduction in motion. The support is breathable while allowing the tendons to retain heat, ensuring your ankles won't be caught cold with a sudden movement that can cause injury.
Key Features: Ideally suited to athletes with mild arthritis; fits easily into tight footwear
Best Ankle Support for Osteoarthritis
Donjoy Malleoforce Elastic Knitted Ankle Support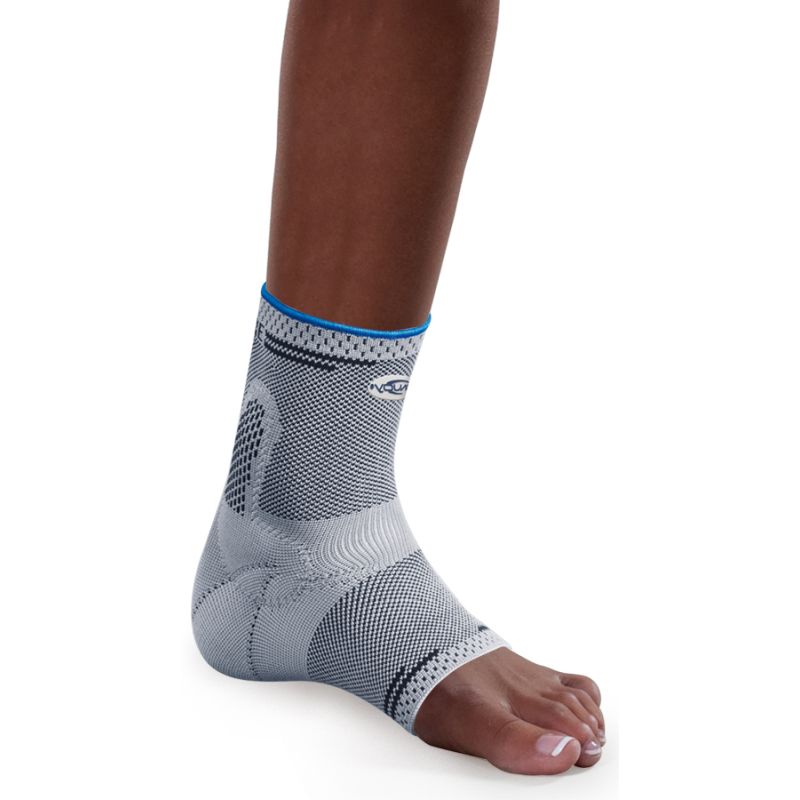 For sufferers of osteoarthritis, finding a support that provides compression and support while staying comfortable all day is key. The Donjoy Malleoforce Elastic Knitted Ankle Support is ideal for all-day wear with its soft yarn that provides an ideal level of compression while staying breathable enough to keep you comfortable through your daily tasks.
Key Features: Anatomically-shaped with soft yarn; comfort for long periods
Best Ankle Support for Chronic Arthritis
Thuasne Malleoaction Ankle Brace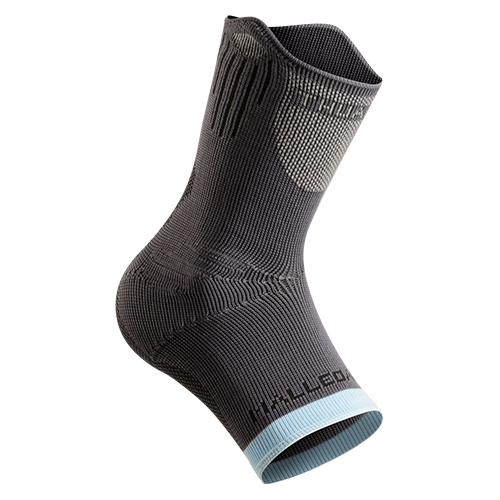 While most of these ankle sleeves focus solely on the ankle, the Thuasne Malleoaction Ankle Brace is designed for those with widespread arthritis, with tabs to make application simple for those with arthritic hands. A great low-cost option for those with osteoarthritis, this ankle support can help to reduce pain and enhance recovery, fitting into the lives of those with chronic arthritis.
Key Features: Designed with pull tabs for easy application by arthritic fingers
Take Control of Your Movement
Take control of your arthritic pain and stiffness with a compressive ankle sleeve, and start moving again! While these supports aren't an all-in-one solution, they are perhaps the best quick fix to help you speed up your recovery from arthritis and reduce your pain. If you'd like to browse the vast range of ankle braces, sleeves and supports that we've chosen these selections from, feel free to browse our entire Ankle Supports & Braces category.
Has an ankle support helped you take control of your arthritis? Let us know in the comments below, or find us on Twitter and Facebook!
Tags: Ankle Pain, Ankle Supports, Arthritis, Foot and Ankle Pain, Learn About Conditions