Best Ankle Braces for Using in the Pool
2 Comments
Wednesday, 17 January 2018
When you're looking to get back to your exercise routine following an injury to your ankle, you're probably looking for a brace that you can use for additional support while you exercise. Indeed, finding a support that can be used in swimming pools can be particularly difficult. Read our blog to find out where you can find waterproof ankle braces, as well as which ones we think are best for you.
Which Ankle Braces Are Waterproof?
One of our most frequently asked questions is which of our ankle supports are waterproof. We've finally compiled a list of our favourite ankle braces for using in the swimming pool.
Although not widely known, neoprene is so good at handling water that it's often used to make scuba diving suits. At Health and Care, we have a selection of neoprene supports that are safe to use in the water, as well as braces that have been specifically designed so they're waterproof. Take a look at our selection below to get started on your search for the perfect swimming pool ankle brace.
Aircast Air Stirrup Ankle Brace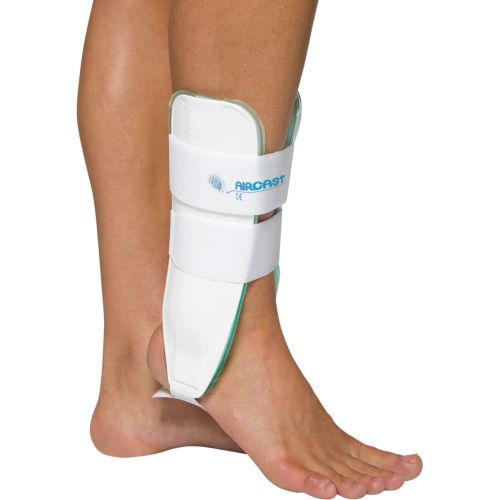 The Aircast Air Stirrup Ankle Brace is a truly unique support that helps accelerate rehabilitation. Typically used immediately after you sustain an injury and throughout the recovery process, the stirrup has two pre-inflated, overlapping air cells that produce graduated compression while you walk around. And better yet, the support is waterproof, allowing it to be worn in the pool or in the shower.
As the ankle brace has been designed to be worn from the first signs of an ankle injury, it allows you to stay active in the pool even while you're recovering. This helps ensure you don't suffer from sharp deficits in your performance. The Air Stirrup Ankle Support effectively immobilises the area to ensure you don't suffer from further injuries in the area while you recover.
Key Features: Provides graduated compression, immobilises the area, accelerates your recovery
McDavid Neoprene Ankle Support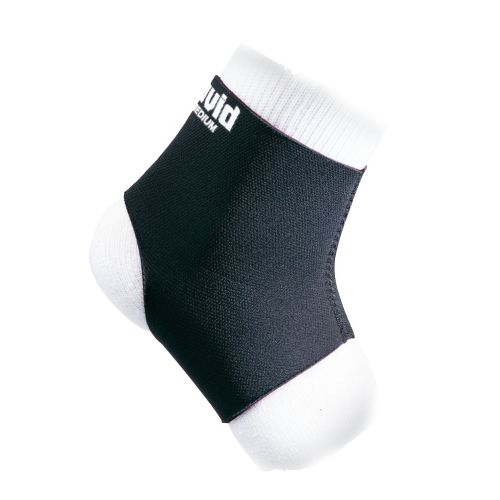 Designed for general support, the McDavid Neoprene Ankle Brace provides protection for minor ankle pain and conditions that cause weak ankles. This particular support is ideal for active people who require a basic level of protection while they continue exercising. As mentioned above, neoprene is a waterproof material and can therefore be used while you're swimming in the pool.
Crafted to provide you with soft tissue support through compression and heat retention, the Neoprene Ankle Support is an excellent choice if you've recovered from an injury and want an additional layer of protection to help protect your ankle from further injury. So whether you're swimming lengths or swimming in synchrony, this brace is a great solution for you.
Key Features: Retains heat well, offers soft tissue support and compression, provides basic support
Fireactiv Neoprene Thermal Ankle Support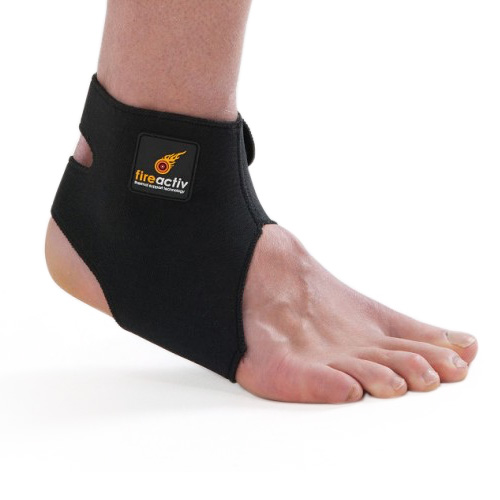 This Fireactiv Neoprene Thermal Ankle Support provides moderate support and compression around the ankle joint to aid recovery and protect the area from further injury. As the brace has a wrap-around Velcro fastening strap, the level of compression it provides can be altered according to your needs.
The support is supplied with detachable heating pads, which can be used following a swimming session to keep your joints warm and your blood circulating well. This helps ease pain and stiffness caused by arthritis and injuries.
Key Features: Velcro fastening strap, helps you choose your compression level, includes heating pads for use outside the pool
Bloccs Waterproof Full Leg Adult Cast Protector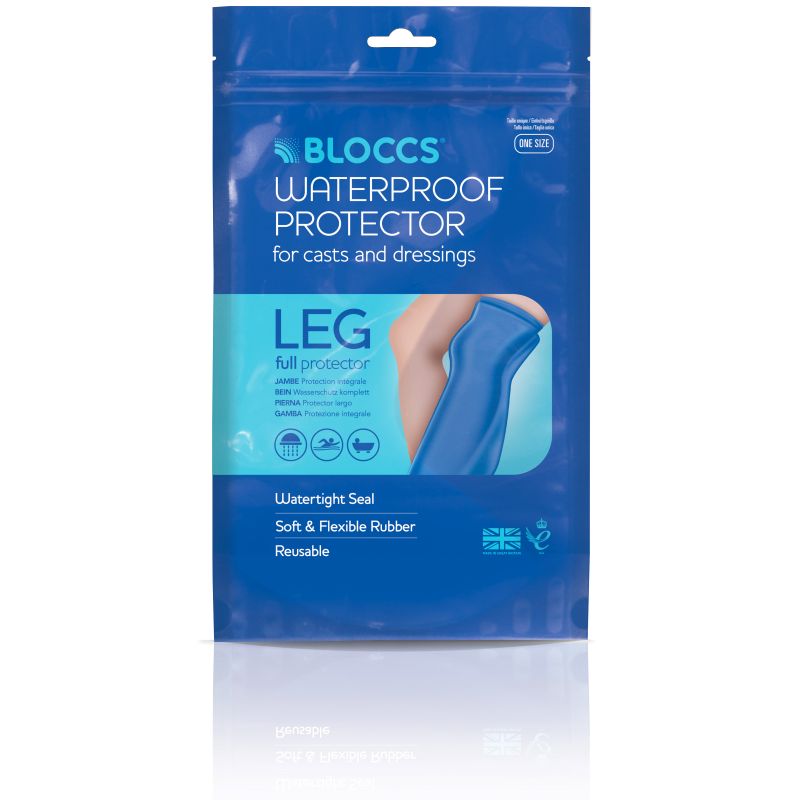 If you're still wearing a cast but have been given the go ahead from your doctor, the Bloccs Waterproof Full Leg Adult Cast Protector is an excellent method for keeping your cast free from water. The protector is watertight and completely submersible, meaning it works in the swimming pool and even at the beach. This ensures that even if you've planned a holiday and want to make the most out of your time in the sun, you don't have to miss out.
Not only is the Full Leg Adult Cast Protector a fantastic solution for remaining active, but it also gives you the added benefit of helping you stay independent. Gone are the days where you need to get help showering to prevent water from entering your brace; this guard allows you to shower and swim with excellent peace of mind.
Key Features: Keeps your cast out of the water, can be used in the pool or on the beach
What's your favourite ankle brace to use in the pool? Let us know in the comments, or find us on Facebook or Twitter!