Augmenting the Chair Occupancy Alarm Mat System with Voice Alert and Pager
Thursday, 3 December 2015 | John
One of the biggest advantages of the Chair Occupancy Alarm Mat System With Voice Alert and Pager is being able to augment the system with additional sensors.
An extra feature that you could utilise on this system is the addition of a PIR sensor (that monitors motion past the sensor) or a door contact alarm to the system.
The pager can receive two separate signals from different transmitters and will alert you if they need help doing a specific thing.
Be Aware of More
This is an incredibly useful addition in the following situation:
Let's say that you are caring for someone who is relatively steady on their feet, and who you are happy with making their own lunch or getting a cup of tea. However, they may require assistance with visiting the toilet due to a mobility problem.
In this case you may want to activate the 15 minute delay on the main chair sensor mat alarm system. This will allow the person to make themselves a cup of tea at their leisure without alerting you by pager, and return to their seat unassisted within that 15 minute window.
However, if you need to know if they are visiting the toilet, you could add a door contact on the toilet door or a PIR sensor just outside the toilet that will trigger during that 15 minute window if the person goes into or approaches the toilet.
In this scenario, the 15 minute delay would not trigger the chair alarm, but the PIR sensor or door contact sensor would alert you to them going to the toilet so that you can quickly assist them.
Hundreds of Other Applications
This combination can be applied to many different scenarios such as:
Alerting you that someone is opening a window
Alerting you if someone is going to the bathroom
Alerting you if someone is going into the kitchen
Alerting you if someone is going into a restricted area
Alerting you if someone is opening a cupboard they should not be accessing
Once set up, these will also trigger the pre-recorded message to play, ensuring that the person can know that there is help on the way, or to remind them not to do something.
Adding these options to the Chair Occupancy Alarm Mat System With Voice Alert and Pager helps to give you extra peace of mind, as a family member or as a carer.
Longer length glove to provide added wrist and lower arm protection
Designed to last for years, the gloves are machine washable
Meta-Aramid fibre ensures heat resistance up to 250°C
Perfect choice for use in domestic and professional environments
---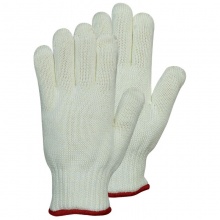 Longer length glove to provide added wrist protection
Designed to last for years, the gloves are machine washable
Meta-Aramid fibre ensures heat resistance up to 250°C
Perfect choice for use in domestic and professional environments
---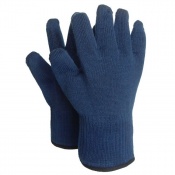 Longer length glove to provide added wrist protection
Nomex fibre ensures heat resistance up to 250°C
Designed to last for years, these gloves are machine washable
Latex layer is steam and grease resistant for use in domestic and professional environments