Arc4Health: Benefits of MicroCurrent Therapy
Thursday, 23 May 2019
You might be aware of microcurrent therapy, and if you're not aware of it, then you will be soon. It involves the application of minor electrical currents to deep tissue, which in turn encourages the healing molecule ATP to grow, which then increases the rate of recovery and reduces the level of pain felt. You could be forgiven for being skeptical, but microcurrent therapy is here and it's here to stay.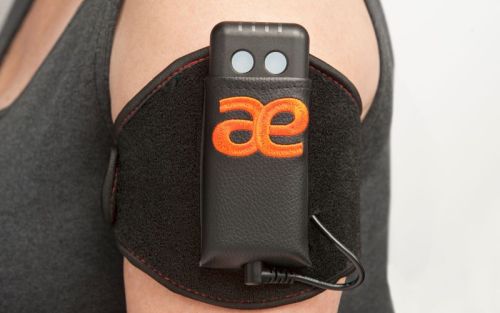 Arc4Health is Microcurrent Therapies Most Successful Brand
It's here to stay for two reasons: one is that it's scientifically proven; and two, because of one of microcurrent therapies most successful brands – Arc4Health. Used by office workers, the elderly, teenagers, amateur and professional sportspeople and more, Arc4Health dominates the microcurrent industry with its easy application, and effective and portable treatment. This article gives you the lowdown on microcurrent therapy and Arc4Health, and how you can use it to put an end to pain.
What Is MicroCurrent Therapy?
Microcurrent therapy works on the fact that your body is electrical, but injuries and illness can disrupt your body's natural electrical flow which can cause a reduction in the speed of injury recovery. Microcurrent therapy sends low level electrical currents into your skin, which boosts the speed at which your body creates ATP, the molecule that facilitates injury recovery. This extra energy is put to good use by your body, stimulating tissue and cellular repair, which is as effective as treating deep muscle injuries as it is treating skin and flesh wounds.
What Can MicroCurrent Therapy Beat?
Microcurrent therapy can beat a wide range of different conditions, injuries and types of pain. Conditions where we would recommend it include:
Achilles tendonitis
Back pain
Bone fractures
Carpel tunnel syndrome
Chronic regional pain syndrome
Disc injuries
Fibromyalgia
Fibrosis
Frozen shoulder
Headaches
Joint pain and instability
Osteoarthritis
Neuromuscular pain
Nerve injuries
Peripheral neuropathy
Post surgery
Sciatica
Spinal disc pain
Sports injuries
Sprains and strains
Tennis elbow
What Is Arc4Health?
Arc4Health is a microcurrent therapy kit that provides non-invasive, drug-free pain relief. It can be fit to the arm or leg and should be used for around three hours per day. By boosting ATP, Arc4Health can increase the rate of recovery.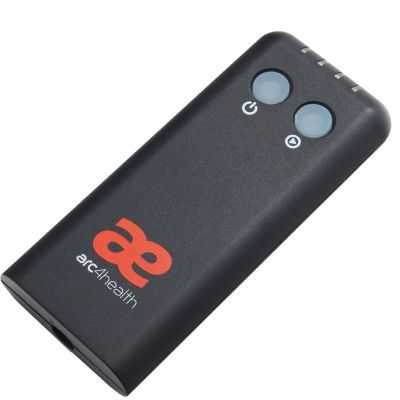 Arc4Health MicroCurrent Kit
It is used by sportspeople, the elderly, office workers, amateur sportspeople and more, and is proven to reduce pain after just a few days of use. It has a long list of happy customers, including professional and international sports teams. In fact, its rechargeable design means that you can keep using the device for years, without needing a replacement.
How Does Arc4Health Work?
Arc4Health works in much of the same way of any other microcurrent therapy product. It sends small impulses of electrical through your muscles, boosts the production of ATP, and therefore stimulates injury recovery. You can fit it wherever you want with a strap (it doesn't have to be near the injury), and leave it there for around three hours per day.
It shouldn't take too long before you start to notice a difference. Arc4Health has proven suitable for a wide range of different conditions, ranging from ankle and knee injuries to arthritis and other pain-related health conditions. There's no limit on how long you can use it for either, and you can continue to use the device for an entire month should your injury require it.
Which Arc4Health Should I Buy?
Here at Health and Care, we sell two types of Arc4Health: Arc4Health and Arc4Sport. Both of these are exactly the same, except that the sport version is moisture and dust resistant for the more active lifestyle. You can view the full specifications below:
Arc4Health

Arc4Sport

Includes Strap

✔

Includes Electrodes

✔

Non-Invasive

✔

Drug-Free

✔

Size
45 x 15 x 105mm
Dirt Resistant

✘

✔

Moisture Resistant

✘

✔

Suitable For

General pain relief, most people, elderly

Sportspeople, those with active lifestyle
As you can see the Arc4Sport features the same qualities as the Arc4Health, only it comes with a few extra additions such as dirt resistance and moisture resistance. This makes it better suited to people who are active, and expect to have to deal with dirt and sweat. This means that the Arc4Sport is perfect for sport and an active lifestyle.
How Invasive Is MicroCurrent Therapy?
The amazing thing about microcurrent therapy is that it is totally non-invasive. All you need to worry about is putting the device on, and then you can forget about it until you've taken the device off. It simply sits there, working its magic and boosting the level of ATP being produced in your body.
Unlike other microcurrent therapy products, all you need to do to fit Arc4Health is strap it to your arm. You don't need to sit down or administer any kind of complicated electrodes or application system. Its ease-of-use design is what makes it stand out, perfect for any sportsperson, walker or anyone wanting a bit of relief from niggling pain.
Get Started Now!
With Arc4Health and Arc4Sport, you can get started as soon as you have opened the box. For more information and to browse more products, please see our Microcurrent Therapy range.
If you have any questions about microcurrent therapy or Arc4Health please let us know in the comments below. Alternatively, you can find us on Facebook and Twitter.
Tags: Health and Care Expert Series, Microcurrent Therapy, Rehabilitation