Ankle Supports by Stage of Recovery: Air-Stirrup vs A60 vs Airsport
Tuesday, 12 March 2019 | Eugene
Ankle injuries can be tough to recover from. In fact, many people who suffer sprains, fractures and ligament tears may never get their ankles back to their previous fully fit condition. Improper recovery can be caused by any number of factors, but the best thing you can do to help your rehab along is to make sure your ankle is fully supported through the recovery, and in most cases that means knowing which ankle support to use for each recovery stage.
How Much Ankle Support Do I Need?
The best ankle support for you will depend on a number of factors. Most importantly, you need to consider these questions:
What Kind of Injury Do I Have? - Different injuries of different severity will require certain types and strengths of support
How Far Along is My Recovery? - At the start of your recovery you'll need a rigid support, while later on you'll want to allow a certain amount of movement
What Do I Want to Do with My Ankle? - Those with lower activity levels may be able to get by without a brace once they can walk comfortably, while athletes and more active people will want to make sure they're supported to avoid re-injury after recovery
Which Ankle Support Should I Choose?
The world of ankle supports can seem daunting with a few too many options, but at Health and Care we're here to make it as easy as possible. We've selected three of our favourite and most reliable braces for ligament injuries to the ankle, and we'll break down which you need for each stage of your recovery. We should note that every ankle injury is different, and you should consult your physician before purchasing an ankle brace for your specific condition.
Best Ankle Brace for Use Directly After Injury or Surgery
Aircast Air-Stirrup Universe Ankle Brace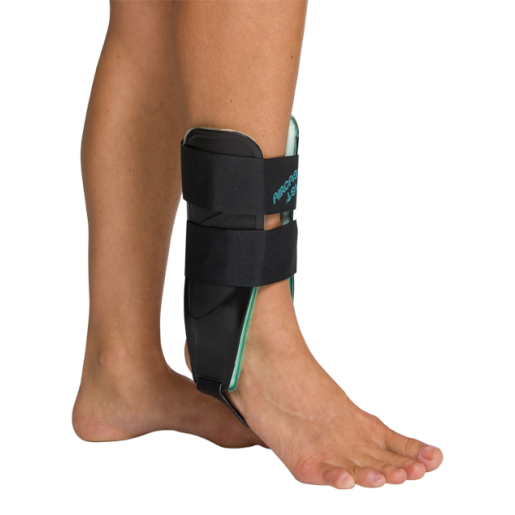 If you're recovering from ankle surgery or have recently suffered an acute injury or ankle sprain, it's important you have an ankle brace that provides rigid support. Once you're ready to start walking again, the Aircast Air-Stirrup Universe Ankle Brace is an ideal support to help you introduce movement while reducing pain and keeping your recovery on track. Suitable for treatment of grade 1 to grade 3 ankle sprains, the Air-Stirrup should be your first port of call when you want to start walking on your ankle after injury.
What's This Brace For?
✔Starting to walk again after injury
✔Ankle sprains (grade 1 to 3)
✔Post-operative use
✔Chronic instability
Best Ankle Support to Reintroduce Sports and Exercise
Aircast Airsport Ankle Brace
For some, the recovery process may end here, but if you are an active person or enjoy sports and exercise, you'll want a brace that can provide support while allowing you to introduce more intense activity. The Aircast Airsport Ankle Brace provides stabilisation and compression to your ankle, and features a semi-rigid shell that makes it perfect for protecting your ankle ligaments and preventing rollover. If you want to make sure you don't jeopardise your recovery when getting back to sports, this ankle brace is a perfect choice.
What's This Brace For?
✔Beginning sports when you've gained some stability
✔Mild ankle sprains
✔Acute ankle distortion
✔Ligament lesion
Best Ankle Support for Preventing Injury
Aircast Air-Stirrup Universe Ankle Brace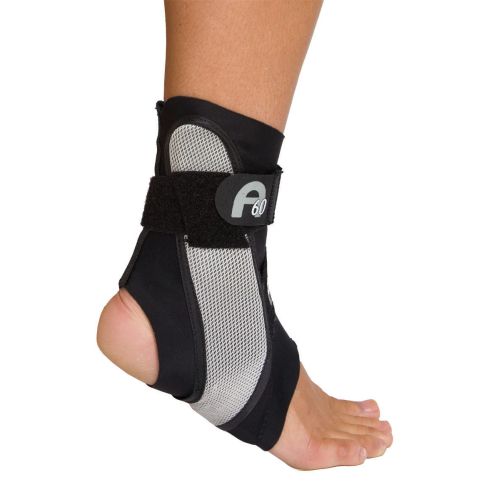 Even after going through your recovery process, your ankle ligaments will usually be more prone to injury than they were before. After your rehabilitation is complete, we would recommend using a preventative ankle support like the Aircast A60 Ankle Brace, which can allow you to perform while preventing injury. Used after recovery by athletes like Andy Murray, this popular brace can help you gain confidence in your ankle while preventing rollover, and is made with a slimline design so that it fits in any shoes without affecting your fit or comfort.
What's This Brace For?
✔Preventing injury once your ligaments have healed
✔Maintaining stability to avoid rollover
✔Helping you regain confidence in your ankle
✔Sports like football, tennis, and rugby
Brace Yourself for Recovery
Your ankles are too important to take chances with, and strapping up is a small price to pay compared to the lifetime of inconvenience an improperly rehabilitated ankle can cause. These three ankle braces complement each other perfectly, and together can represent a simple and reliable path to recovery. If you'd like to take a look at our full range of ankle braces, you can take a look at our Ankle Supports & Ankle Braces category, or view the comprehensive list our experts have put together of the Top 10 Ankle Supports.
Do you have any questions about the Aircast Air-Stirrup, Aircast A60, Aircast Airsport, or one of our other ankle braces? Share your thoughts below or find us on Facebook and Twitter!
Tags: Aircast A60 Ankle Brace, Ankle Pain, Foot and Ankle Pain, Rehabilitation, Product Focus