Tuesday, 18 December 2018 | Eugene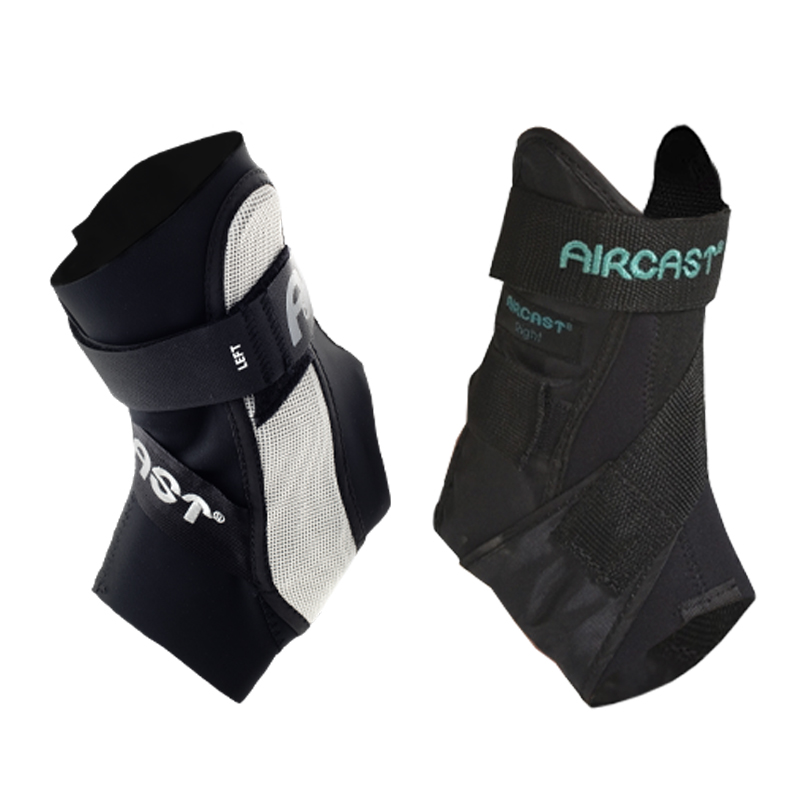 At Health and Care, we're often asked to compare our most popular ankle supports. Today, we'll break down the pros and cons of two of the best ankle supports for sports: Aircast A60 vs Aircast Airsport Ankle Braces.
Thursday, 23 November 2017 | John
The Aircast A60 Ankle Brace has been created with the athlete in mind and is trusted by sports stars such as Andy Murray. Learn more about what makes the A60 such an exceptional ankle support.
Tuesday, 17 October 2017 | Eugene
Most people have experienced a twisted ankle at some point or another, whether from a sporting activity or just stepping awkwardly off a footpath. While painful, this twisting motion often doesn't result in a serious injury, but if you notice your ankle becomes swollen and pain continues, you most likely have sprained it. Learn about our top ankle brace for ankle sprains: the Aircast A60 Ankle Brace.
Tuesday, 19 September 2017 | Eugene
The more sports you play, the more pressure your ankles are going to be put under. Some of the most effective motions in sports are often the most dangerous for your ankles, so it's important to be protected. That's why top athletes like Andy Murray and Rory McILroy choose the Aircast A60 Ankle Brace, the best support for low-bulk, high-performance ankle protection.
Thursday, 14 September 2017 | Eugene
Anyone who has suffered from an ankle injury knows just how debilitating it can be. That's why, once you finally begin to recover, having a brace that works with you, and your lifestyle, is a must. The Aircast A60 Ankle Brace was designed with this in mind, and was made to combine protection with wearability and comfort like never before. Read on to learn why it's the choice of top professionals like Andy Murray.
Monday, 6 June 2016 | Alex
With Wimbledon coming up faster than a Greg Rusedski serve and the weather changing from terrible to tolerable, it's time to fish out that old tennis racket from the back of the closet and get back into the swing (pun intended) of tennis. Watching the balletic movement of Andy Murray as he slams a volley at 90 miles an hour precisely into the back corner of the court, you could be forgiven for thinking that Tennis is an easy sport. This illusion quickly dissipates, however, when you're left sprawled on the floor having attempted a simple shot.
Thursday, 16 July 2015 | Paul
It was a sad day for sports fans everywhere when Rory McIlroy this month announced he would not be able to defend his title at The 2015 Open Championship, and even sadder to think that the golfer's misfortune came down to an game of football, and a result that left the world number one out of action for the foreseeable future.
2 Comments
Saturday, 25 May 2013 |
Paul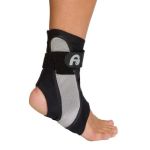 Have you ever wondered which ankle support Andy Murray uses to protect his ankles? You may have seen Andy Murray's ankle supports in the high definition, super slow motion shots of his feet at the base line. Here we take a closer look at Andy Murray's ankle support and show it in action on the man himself.
Thursday, 8 November 2012 | Naomi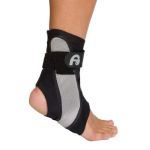 Ankle rollover is a big problem for lots of sports people. I selected three ankle supports designed to help combat the problem
Tuesday, 7 August 2012 | Paul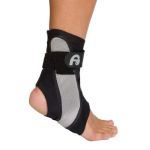 Click here to purchase the Aircast A60 Ankle Support
If you are an avid fan of Wimbledon or caught the Olympic tennis at London 2012, you may have noticed Britain's Andy Murray sporting ankle braces during his matches. The ankle brace is question is the Aircast A60 Ankle Support, one of the best ankle supports designed for preventing rollover and sprains. This ankle brace has been created with the athlete in mind making it the trusted ankle support by Andy Murray and many other professional sports men and women.