After the Diagnosis: Supporting Your Autistic Child
Wednesday, 17 May 2017 | Paul
An autism diagnosis can be difficult to get your head around. Oftentimes parents are coping with their child's condition not knowing anything about it to begin with, as many parents aren't given any guidance on what to do next. In honour of Autistic Pride Day, we thought we would bring to light a story of a young mother, Sarah, who's daughter Mila was diagnosed with autism when she was just three years old.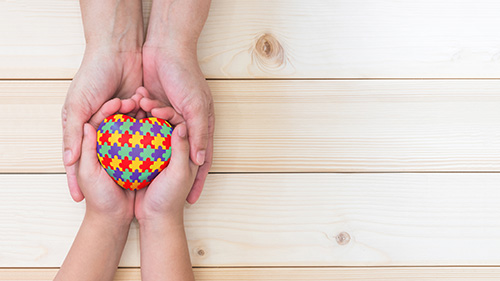 Just An Ordinary Child
Sarah's daughter Mila was just a perfectly normal three-year-old to her. She loved playing and spinning around, putting things in order, and anything to do with numbers. She could easily line up the alphabet in order with her flashcards and count up to 50. However, Sarah started to notice some quirks in Mila's behaviour. She hated the sound of the hairdryer or the vacuum cleaner, and didn't like getting interrupted by others when engrossed in arranging her number flashcards.
The Diagnosis
"We noticed that Mila's speech was very underdeveloped. After her her first birthday in particular we noticed that it seemed to regress; she didn't say much at all, only one- or two-word phrases.
"When we took her to a clinical psychologist, they confirmed our suspicions, and properly diagnosed Mila as autistic. I mean, we knew the truth at the back of our minds, but it's a totally different story when a professional tells you out loud. I knew things could be a lot worse, but when it happens to your child, it's totally different, isn't it?"
Although the doctors knew that Mila was autistic, they couldn't really place her on the spectrum because of how young she was at the time. However, Mila and her family were offered an immense amount of support from both psychologists and her nursery, and Sarah was comforted that Mila would be able to go to mainstream school when she got older, which was something she was initially worried about after diagnosis.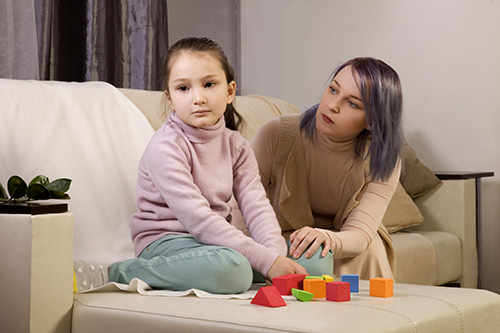 First Steps After Diagnosis
In the beginning of February 2016, six months after her autism diagnosis, Mila started intensive interaction sessions with her speech therapist, building her speech by mimicking sounds and noises, as you would with a baby, to encourage interaction. After four sessions, Sarah noticed that, as well as her speech improving, Mila's eye contact had increased dramatically too.
"She was looking at us more, and was able to tell us when she wanted things. She was even starting to say the last words in sentences, which for us was incredible."
Shortly after, Mila also started to go to Sensory Processing sessions to encourage her balance, as well as acclimatising her to certain textures she used to fear. Sarah started to notice the progress almost immediately, as she saw Mila noticeably dodge more obstacles, and also saw improvements in her motor skills.
Starting Big School
Mila is now nearly five years old and started going to school in September 2016.
"We wanted to go 'mainstream' so that she could have a proper experience of school. She has a one-to-one tutor, which is great for her, and at this age she doesn't know the difference between her and her peers. They don't see colour and they don't see if someone doesn't talk it's not out of ignorance or rudeness, they just accept it for how it is.
"I still remember fastening her in her car seat the day I brought her back home from the hospital, adjusting her hat to keep her little head warm, and feeling her hold my little finger in her even tinier hand. It's been a wild ride since then. We're only still at the start of our autism journey. Mila has come so far and she still has so much more to achieve. I truly hope we will be able to see her thrive and experience the same things as any other child."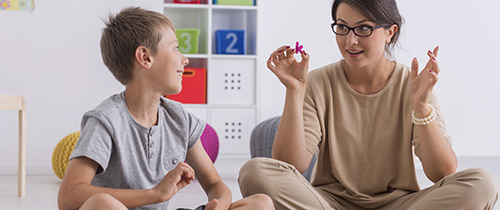 A Little Extra Support
Discovering your child has autism, as Sarah did, can be very overwhelming. But it's important to remember that your child is the same person they have always been; they just need a little more support on certain areas to help them maximise their potential. Autism-specific support doesn't always happen automatically, especially if your child is quite young, but with help from family, school and local authorities, your child's autism journey needn't be a daunting one.
Here at Health and Care, we offer a range of Sensory Toys for autistic children of all ages, as well as a series of Educational Activities and Games to help encourage interaction as well as engaging a child's imagination.
Is your child, or anyone you know, on the autistic spectrum? How did they cope? We'd love to hear from you - leave us a comment below or reach out to us on Facebook or Twitter!