7 Tips on How to Stay Warm While Camping
Thursday, 11 October 2018 | Sean
Camping in winter can bring beautiful cold, crisp and clear mornings, exciting wildlife and maybe even a sense of survival that you don't get in the summer. However it can be extremely cold, and you don't want to ruin your camping trip by succumbing to the cold early. Nature is dangerous and it should never be taken lightly, which is why it's crucial to prepare for whatever it has to throw at you.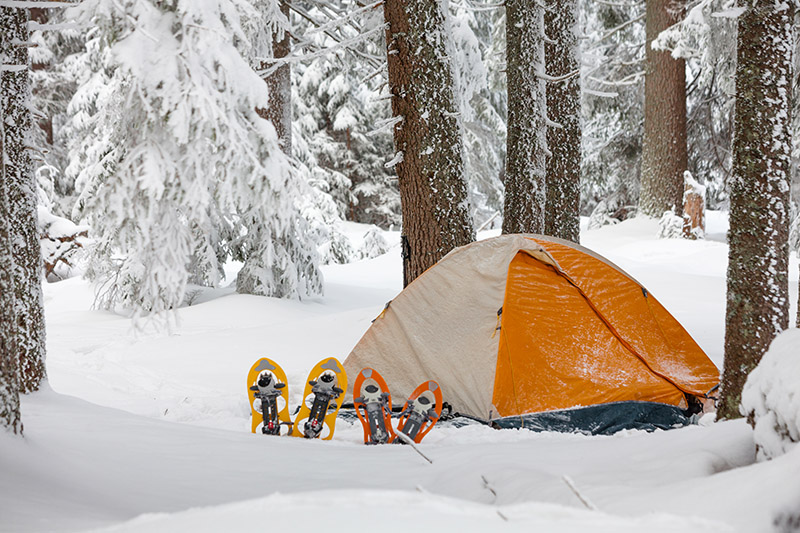 Camping in the cold can be dangerous unless you follow some simple steps
If you take the correct steps to prepare for the cold during winter, then you can enjoy winter camping to its fullest. We've asked our camping experts for some advice on how they prepare for the cold while camping.
7 Tips to Stay Warm While Camping
1) Choose the Right Place
Number one on our list is to camp in the right place, which means camping somewhere that is sheltered, such as under a tree (unless there are thunderstorms), and avoiding a valley floor as this could flood and you could become wet. Find somewhere that provides windbreaks such as by bushes and walls, and choose warmer areas by avoiding the open space.
2) Don't Hold Back on the Layers
We can't emphasise enough the importance of layers. This includes on your body, and in your tent. We recommend bringing blankets, rugs, extra clothes, air mattresses and mats to pad out your tent to help keep the cold away.
3) Bring Some Heat Packs
You can bring disposable heat packs or hot water bottles to help keep warm when things start to get cold. Disposable Heat Packs are affordable and lightweight, and can easily be transported to your campsite. Alternatively, a hot water bottle can be filled with boiling water and provide you with heat throughout a cold winter night.
4) Eat and Drink Well
It doesn't take an expert to say that drinking hot drinks might be beneficial while camping during winter. It's important to eat well too; having snacks at hand will help give you a bit of warmth during a long night. Make sure you drink plenty of water because you could sweat while under all of the blankets and end up dehydrated.
5) Get Active
Being active is great for your health but it can serve a purpose in keeping us warm too. If you really are starting to feel the cold, jumping up and down on the spot, going for a short walk or even going for a quick run is bound to get your blood pumping again.
6) Light a Fire
Another option is to keep things traditional, and if your campsite will allow it, light a fire. A fire has worked for a millennia and there's no reason why it won't with you, but make sure you keep the fire plenty of distance from your tent. Remember to bring firelighters just in case the going gets tough; we all know how difficult it is to light a fire when it's raining.
7) Use a Smaller Tent
You want to minimise the amount of open space in your tent, as the more body heat per amount of space the longer the space will take to cool down. A smaller tent should do the trick, so if you are going camping with just a couple of people but you have a four man tent, we would recommend a change before you go.
Our Winter Camping Essentials
Hotteeze Hand Warmer (Pack of 10)
The Hotteeze Hand Warmer is ideal for those cold wintry nights. Fast acting and compact, this easy-to-use hand warmer provides up to ten hours of warmth. Perfect for sliding inside clothing overnight, the hand warmer is a lasting, eco-friendly and lightweight solution to cold hands while camping.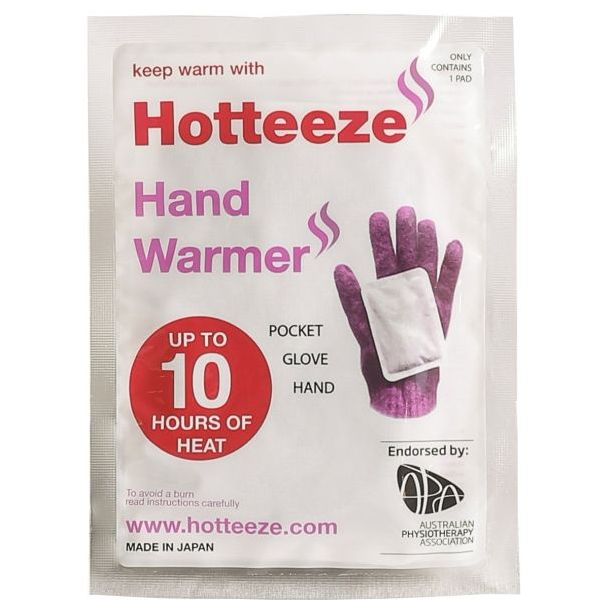 Hotteeze Hand Warmer (Pack of 10)

Beurer HK47 Mobile Heated Seat Pad with Powerbank
The Beurer HK47 Mobile Heated Seat Pad is a portable heat pad that provides warmth whenever it is most needed. Perfect for camping and picnicking, this chargeable seat pad provides up to three different temperature settings. Providing up to two hours of cordless heat, the HK47 is well suited to life outdoors.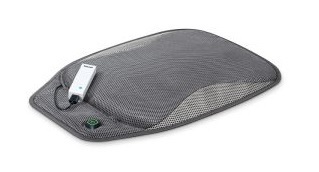 Beurer HK47 Mobile Heated Seat Pad with Powerbank
Blue Badge Company Mini Hot Water Bottle with a Blackwatch Tartan Soft Cover
A popular age-old way to stay warm is a hot water bottle. We have a wide range of Hot Water Bottles at Health and Care, but the Blue Badge Company Mini Hot Water Bottle is a favourite of ours because of its luxurious style, soft nature and travel-ready design. Perfect for a cold winter tent, this hot water bottle can protect you from freezing temperatures during the night.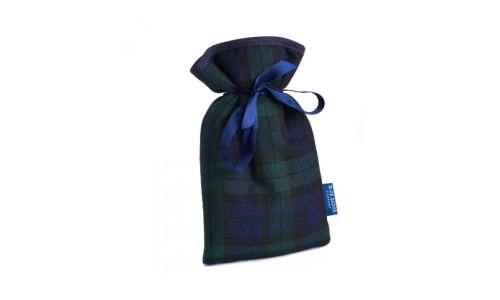 Blue Badge Company Mini Hot Water Bottle with a Blackwatch Tartan Soft Cover
Cosynite Wool Underblanket
One of our top tips for staying warm at winter is to cram your tent full of blankets, mats, rugs and mattresses! Well the Cosynite Wool Underblanket is designed to provide natural and comfortable softness against your skin while trapping warm air in the soft natural fibres. This is perfect for cosying up in a tent in the coldest of winter nights, because its comfortable wool design provides unparalleled warmth.
Safety First
If you are going camping this winter, then remember that safety should come first and that if you don't prepare, the chances of frostbite or worse can rise. If you want some last minute inspiration, then why not check out our wide range of Warming Products and Cosy Winter Essentials.
Do you have any experience or tips on camping in winter? Share your thoughts in the comments below or find us on Twitter and Facebook!
Tags: Hand and Foot Warmers, Keeping Warm, Raynaud's Disease, Winter Essentials
Shop Related Products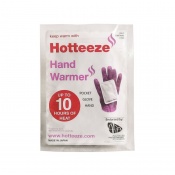 Fast-acting, easy-to-use hand warmer (price is for a pack of 10)
Keep your hands warm and comfortable in cold conditions
Provides warmth for up to 10 hours
Ultra-thin and odourless for discreet use
---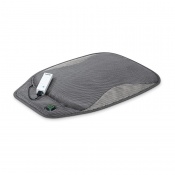 Ideal heating pad for use outside the house
Charging function for smartphones
Removable powerbank provides two hours of heat
Has three illuminated temperature settings
---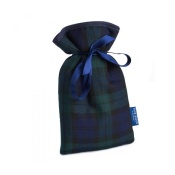 Designed with a Blackwatch tartan design on the fabric
Ideal solution for beating the winter blues
Features a luxuriously soft cotton cover
Makes an ideal gift for your loved one
---
Temperature-regulating wool underblanket

Useful for Raynaud's disease and arthritis

Available to buy in 3 mattress sizes

Pressure relieving for added comfort