5 Must Have Items to Make Travel Easy
Monday, 12 March 2018 | Paul
With the Easter break just around the corner, it's high time to start thinking about how you want to spend the long holiday weekend. If you already have a vacation planned, this is the time to make sure everything will run smoothly and you'll be able to enjoy your time off without any distractions. To help you out with all the dreadful preparations, we've come up with a list of five items that can turn your journey from fine to spectacular.
Drive Medical - U Shaped Travel Pillow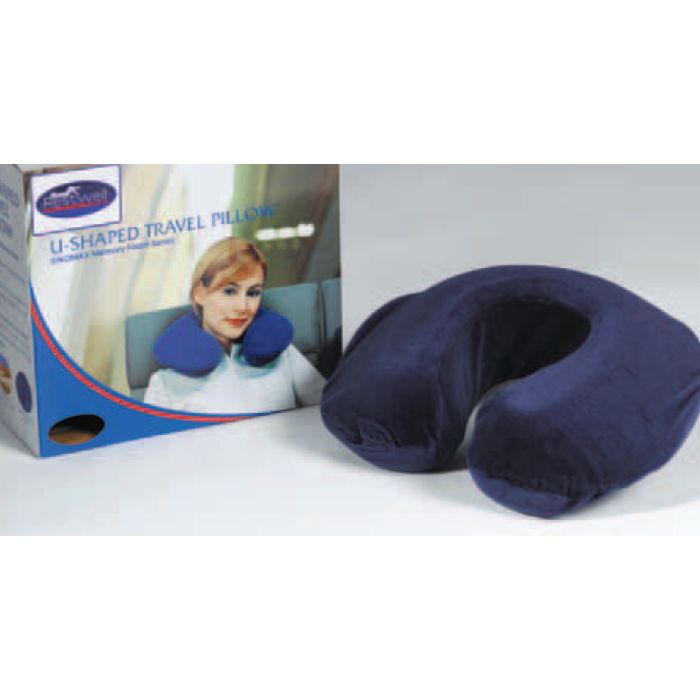 A good travel pillow is the most essential item if you want to enjoy your time on the plane, car or train by cosily dozing off and getting ready for the adventure to begin. The Drive Medical - U Shaped Travel Pillow is made from a dense, visco-elastic material that has the property of reacting to the body heat and weight so as to provide the most supportive shape possible. This way you can easily avoid arriving at your destination with a sore neck and painful shoulder.
Why You Might Need It: Helps you rest comfortably when travelling by either car, plane or train.
Hush Plugz Foam Earplugs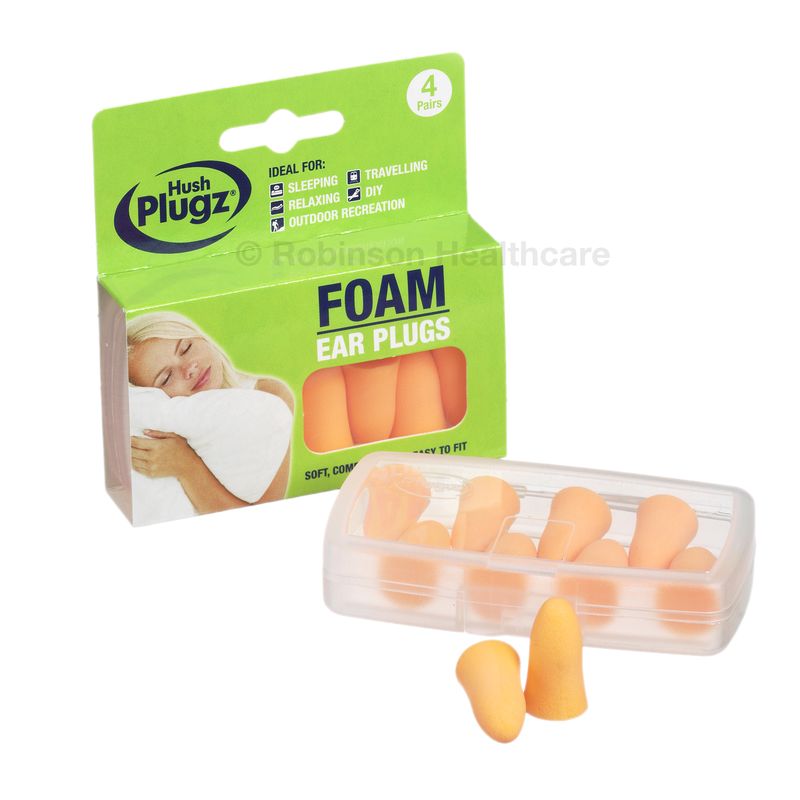 A restful sleep, however, is only possible when there are no unwanted distractions keeping you awake, and when travelling on a crowded plane, tuning out all the noise can be downright impossible. These Hush Plugz Foam Earplugs are the ideal solution for reducing background noise. They are made from a high performance memory foam that is easy to fit, making sure they are soft and comfortable to wear.
Why You Might Need Them: Minimise all background noise to help you rest in busy settings.
Sigvaris Traveno Travel Flight Compression Socks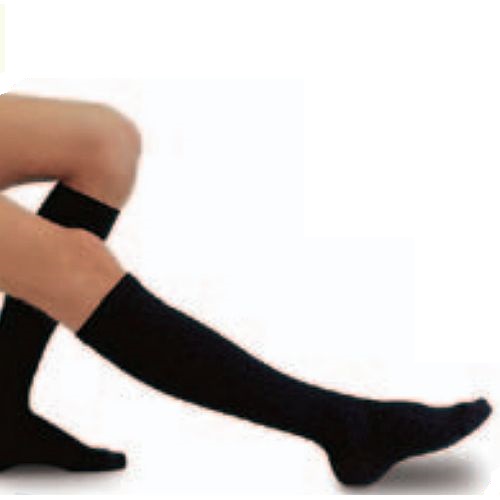 If you are travelling by plane, the Sigvaris Traveno Travel Flight Compression Socks are the perfect companion that will reduce the swelling in your feet and legs, and promote blood circulation to keep your feet and lower legs in great shape. The fabric has bacteriostatic effect, which protects against smells and skin irritation, ensuring air travel is as comfortable as possible.
Why You Might Need Them: Improve your leg health and blood circulation when travelling by plane.
Superfeet Green Performance Insoles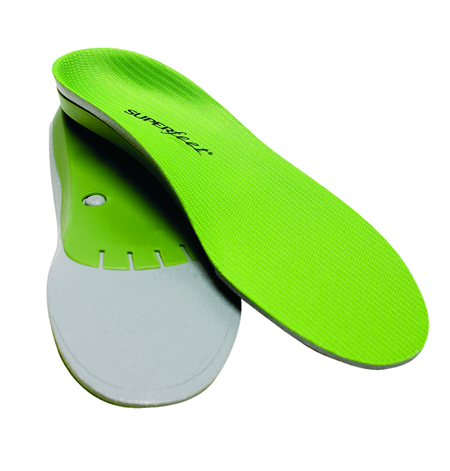 Are you planning a more active holiday, with plenty of family hikes and long city walks? There's nothing worse than have your vacation spoiled by painful feet and blisters. Choosing the right pair of shoes can go a long way, and if you want to be extra prepared, these Superfeet Green Performance Insoles are designed to help you keep your feet free of pain when skiing, running, hiking and walking.
Why You Might Need Them: Keep your feet healthy and pain-free even after a long day of exploring the surroundings.
Basic HSE Handy Travel First Aid Kit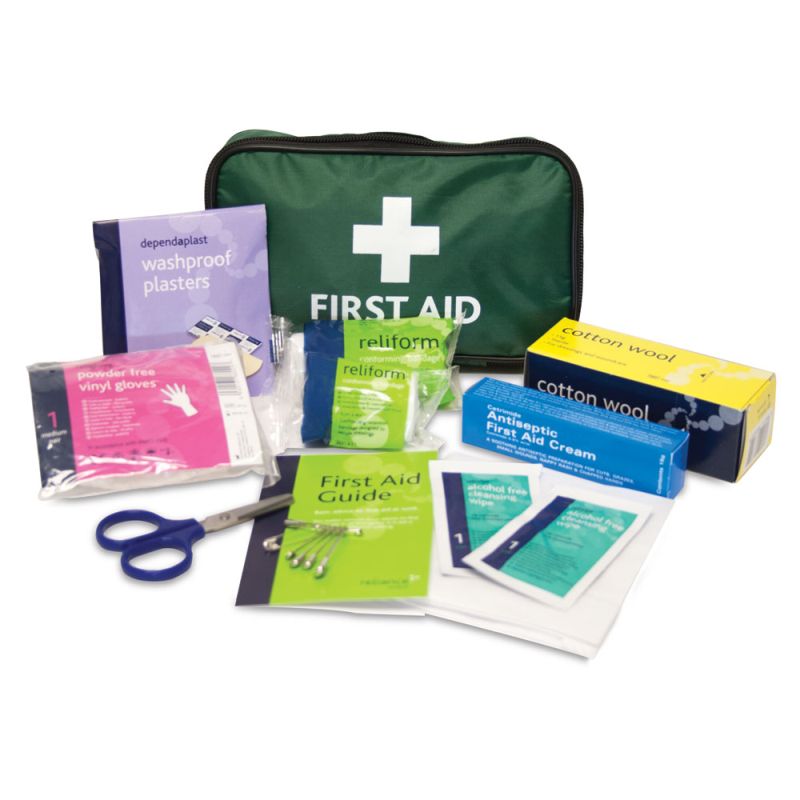 Even if you don't want to think of the worst possible scenario, it's always better to be prepared than caught off guard. The Basic HSE Handy Travel First Aid Kit is a small and compact kit, ideal for treating minor injuries on the go. The tiny pouch, measuring no more than 12 x 19.3 x 5.2cm, contains everything you need to treat typical minor injuries that don't require medical attention.
Why You Might Need It: It's always better to be safe than sorry.
Travelling can be an exciting time of exploring new cultures while spending time with your family and friends, but things can quickly go awry if you are not properly prepared for the journey. Sometimes remembering to pack those small, seemingly mundane items can turn your holiday around and ensure you and everyone around you has a great time. Wherever you are headed, we wish you a safe and pleasant journey.
What are your must have items when you travel? Share your thoughts below or find us on Facebook and Twitter.
Tags: Top 5 Guides, Travel Aids
Shop Related Products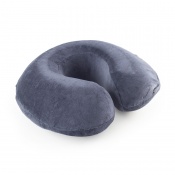 Ergonomically shaped to support the head and neck
Corrects body posture and prevents slumping
Helps to ease sore muscles and relieve tension
Ideal for providing support while travelling
---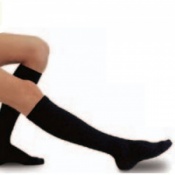 Ideal for long flights and travelling;
Designed to improve the traveller's leg health;
Offers better efficacy through a stronger pressure level;
Available in several fashionable colors and styles.
---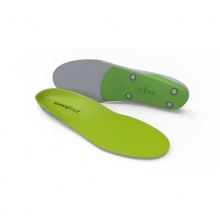 Professional-grade orthotic support with improved fit and feet
High-profile shape to help stabilise and support the foot
High-density closed-cell foam for cushioning and comfort
Designed to eliminate odour-causing bacteria for freshness