5 Foot Care Products You Didn't Know You Needed
Monday, 29 April 2019 | Paul
Feet require just as much attention as our face or hands, despite the fact that we often choose to keep them out of sight. Foot health starts with proper foot care, and if you think the world of foot products is boring, this list will change your opinion of foot care products forever. Our list of 5 Foot Care Products You Didn't Know You Needed is here to show you that taking good care of your feet is anything but boring.
Shoe Insoles
We all know someone who swears on wearing shoe insoles, but did you know that insoles don't have to be used for a specific condition? When picking your shoes, you probably pay more attention to their style, colour, and overall fit than you do to the inserts that come with them. And when a new pair of shoes feels uncomfortable, poor arch support is likely the last thing that springs to mind.
Typical shoes are not designed to provide comfortable support to your soles, but this can easily be improved by getting a discreet, easy-to-use shoe insoles. You can find the perfect pair for any condition, shoe style, activity, or need in our broad range of Shoe Insoles.
Our Recommendation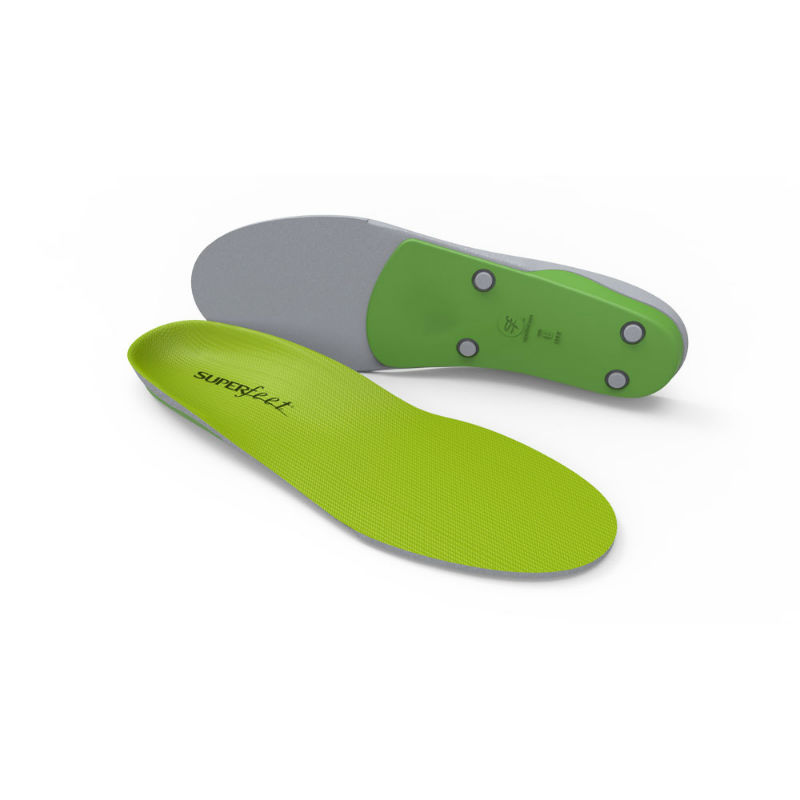 To new and experienced buyers, we strongly recommend Superfeet Green Performance Insoles, which are just as suitable for sports as they are for everyday use. These very popular insoles prevent or reduce general foot pain and discomfort by absorbing shock from the heel to the toe, easing pressure under the heels, and offering resilient support.
Warming Socks
If you tend to get cold feet, you're probably already an expert on picking out socks that will keep your feet cosy. As you well know, it's important to choose socks that are warm and comfortable, but still breathable enough to keep your feet from sweating.
High quality winter socks can be made out of a mix of synthetic materials, such as nylon and elastane, or a blend of natural fibres, such as wool and nylon. Avoid cotton, as it absorbs sweat quickly and dries very slowly, which can cause blisters.
Our Recommendation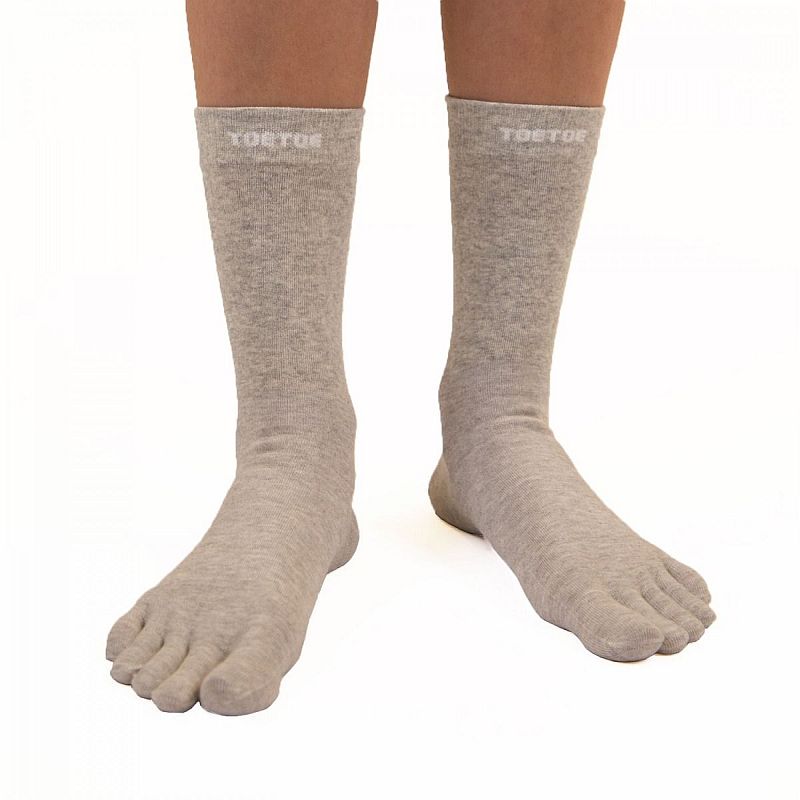 Our idea of warming socks takes foot comfort to a whole new level. These TOETOE Warming Silver Toe Socks look different and feel different. Infused with silver fibres that provide odour-reduction and warmth, and designed to provide separation between your toes, these socks provide better balance, prevent friction, eliminate foot odour, and improve circulation for better temperature control.
Gel Cushions
If you love to wear high heels, don't think discomfort, friction and blisters need to be a part of the package. Gel cushions and pads are similar to shoe insoles, but much more discreet, and perfect for reducing friction and cushioning only the part of the foot that is causing you the most pain. You can choose from pads for ball of the foot, heel cups and toe separators.
Our Recommendation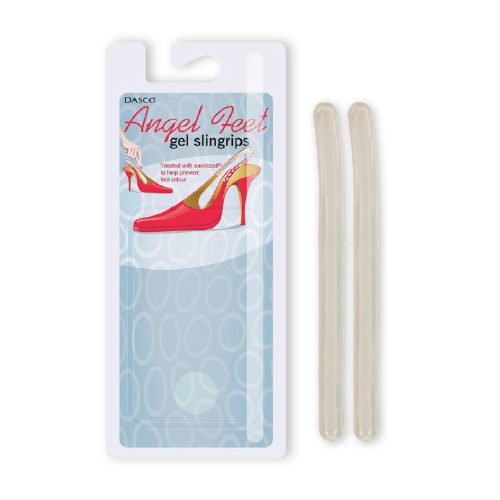 Our recommendation, however, includes something you would never even think about. These Dasco Angel Feet Slingrips are an ingenious solution for preventing shoe straps from rubbing on your skin. Made from lightweight silicone gel, these gel strips adhere to the underside of shoe straps to add cushioning, and can prevent abrasions, sores and blisters that often arise when shoe straps rub on bare skin.
Foot Cream
Finding the perfect moisturiser for your face is important to keep your skin looking fresh, young and healthy, so why wouldn't you show the same affection to your feet. Whether you're suffering from sweaty feet, dry and cracked skin, or sensitive skin, we've got you covered.
Our Recommendation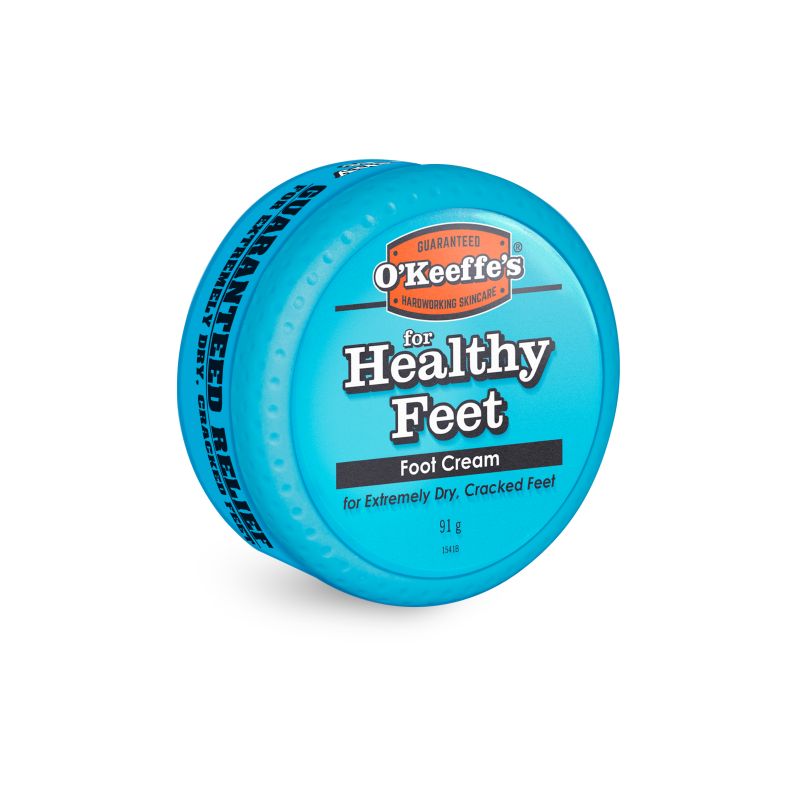 There are plenty of excellent foot moisturisers out there, but if we had to pick one, we would definitely go with the O'Keeffe's Healthy Feet Foot Cream. This glycerin-based product will help relieve even severely cracked feet, and is gentle enough to be suitable for sensitive skin. Moreover, this miracle cream is designed to be non-greasy, absorb quickly, and leave no unwanted residue on your feet.
How do you like to take care of your feet? Leave your comment below, or find us on Facebook and Twitter.
Tags: Aids for Daily Living, Foot Care, General Health
Shop Related Products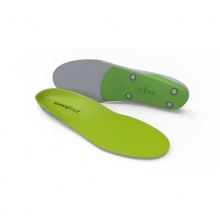 Professional-grade orthotic support with improved fit and feet
High-profile shape to help stabilise and support the foot
High-density closed-cell foam for cushioning and comfort
Designed to eliminate odour-causing bacteria for freshness
---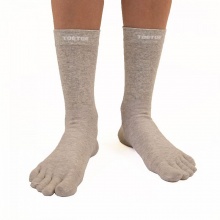 Toe socks infused with antibacterial warming silver
Ideal for Raynaud's sufferers and people suffering from cold feet
Helps to eliminate foot odour and bacteria build-up
Thermodynamic silver retains your body's natural heat
---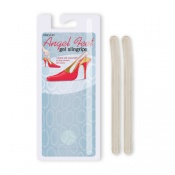 Lightweight gel strips to line shoe straps
Prevent straps from slipping for better comfort
Stop shoe straps from rubbing on foot skin
Sold in packs of two pairs (four strips in total)
---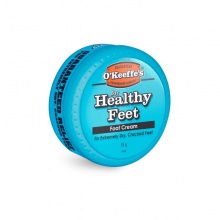 Foot cream for people with severely dry and cracked skin
Ideal for those who spend most of the workday on their feet
Non-greasy, unscented and hypoallergenic for safe use
Supplied in a convenient 91g jar