5 Benefits of Using a Humidifier in Winter 2020
Thursday, 10 October 2019
Humidifiers are designed with one goal in mind, which is to add more moisture to the cold air inside your house or office. Warm air generally has more humidity, meaning it is wetter, you get more rain, you might sweat more and things generally feel a bit stuffy. This isn't particularly a bad thing, as humid air can prevent the spread of illnesses and is better for your overall health.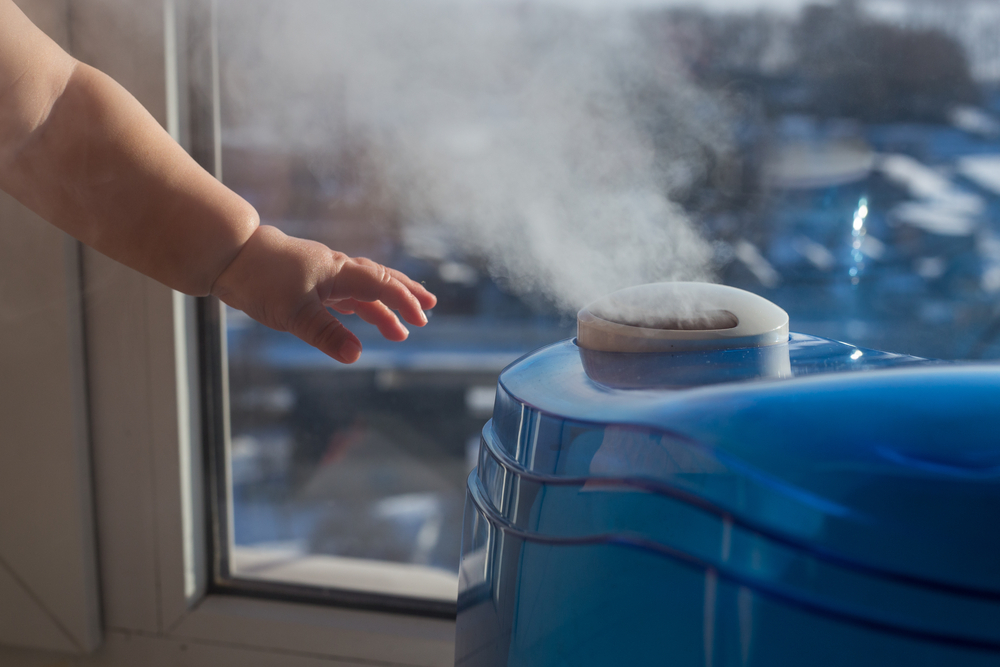 Using a humidifier over winter can improve health
Cold air is a completely different ball game. When the air temperature drops to a certain level, it struggles to absorb moisture and it can suddenly become extremely dry. This article explains why dry air is a problem, and why humidifiers might just be the solution.
Why Is Dry Air Bad For Me?
Dry air can cause many problems for the human body, especially with people who suffer from respiratory problems. It can make asthma worse, while also causing bronchitis, sinusitis and even dehydration. It can dry out your skin, make your sinuses desperate for water and make you more at risk from catching the flu.
So what's the solution? Unfortunately, turning up your heating won't solve the problem, as heating doesn't introduce moisture. The solution according to many experts is to use a humidifier.
Our Top 5 Reasons Why You Should Buy an Air Humidifier
A humidifier is designed to be filled with water. Once you have done this, it will quickly heat the water to create steam. The humidifier will then start to spray the steam which will get soaked up by the cold air, instantly increasing the level of humidity.
Once the humidity is at a level preset by you, the humidifier will turn off until it's ordered to do its job again. Here are five reasons why using a humidifier is key to a healthy winter.
1) Reduce Infections and Viruses
Viruses and bacteria can travel more effectively in dry air. A humidifier can stop the virus in its tracks, ensuring that any nasty flues and colds are kept at bay.
2) Improve Skin Health and Prevent Dry Skin
The reason why our skin gets dry over winter isn't because the air is cold, it's because the air is dry. A humidifier ensures that there is enough moisture in the air to keep your hands nicely hydrated, reducing any need for moisturiser!
3) Stop Snoring and Increase Sleep Quality
Unfortunately, we tend to snore more in winter, and the reason why is because the air is dry. Moister air is better for your sinuses as dry air makes your nasal membranes dry. Restricted air flow leads to vibrations in your throat; which is also known as snoring.
4) Make your Houseplants Happy
It isn't just you who will benefit from moister air, your houseplants will too! Plants can struggle in winter because they aren't getting enough water, which can lead them to taking on a sad, drooped look. A humidifier ensures that there's always enough water in the air for plants to breathe.
5) Relieve Allergy Symptoms
Allergy sufferers tend to fair worse in winter (unless that allergy is hay fever of course), and it isn't helped by dry air that is harsh on the throat and nasal passages. While a humidifier can prevent this, it can also prevent the growly, irritable throat that plenty of people feel every single winter morning.
Our Top Humidifier Recommendations
Hopefully, we've given you a bit of an introduction into what air humidifiers are all about. Naturally, the next question would be which humidifier should I buy? Below are a couple of our top choices for this winter.
Beurer LB44 Ultrasonic Air Humidifier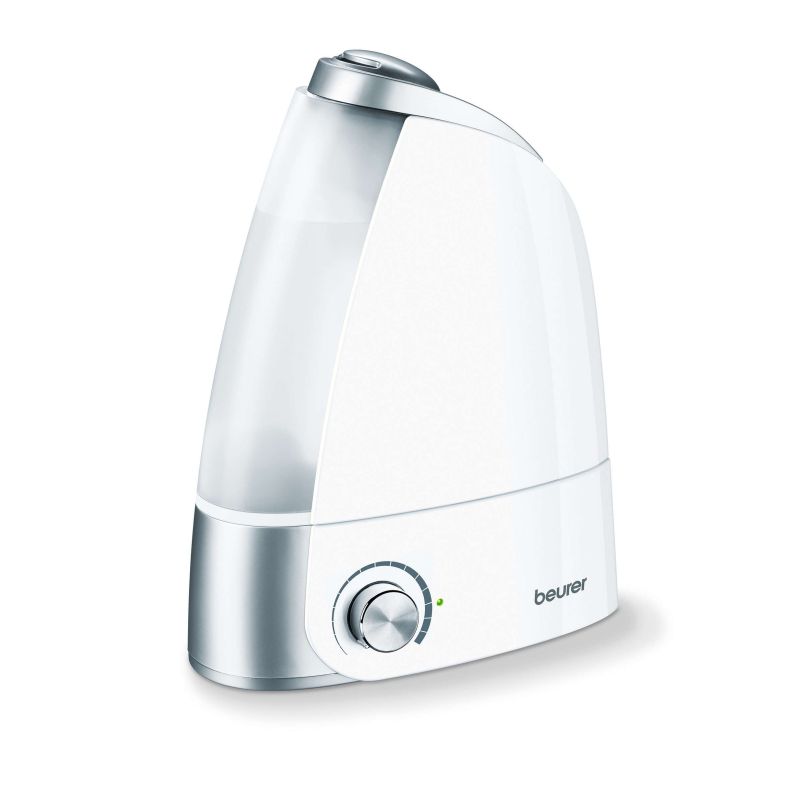 The Beurer LB44 Ultrasonic Air Humidifier is our top humidifier, using ultrasound technology to improve moisture in the air in rooms no larger than 25m². The tank comes with a clear, visible water level to ensure that you are always aware of when it needs refilling, while the 15 aroma pads make the air you breathe smell fresh. Finally, the humidifier is completely silent, and will automatically switch off when it has done its work.
Beurer LB12 Mini Air Humidifier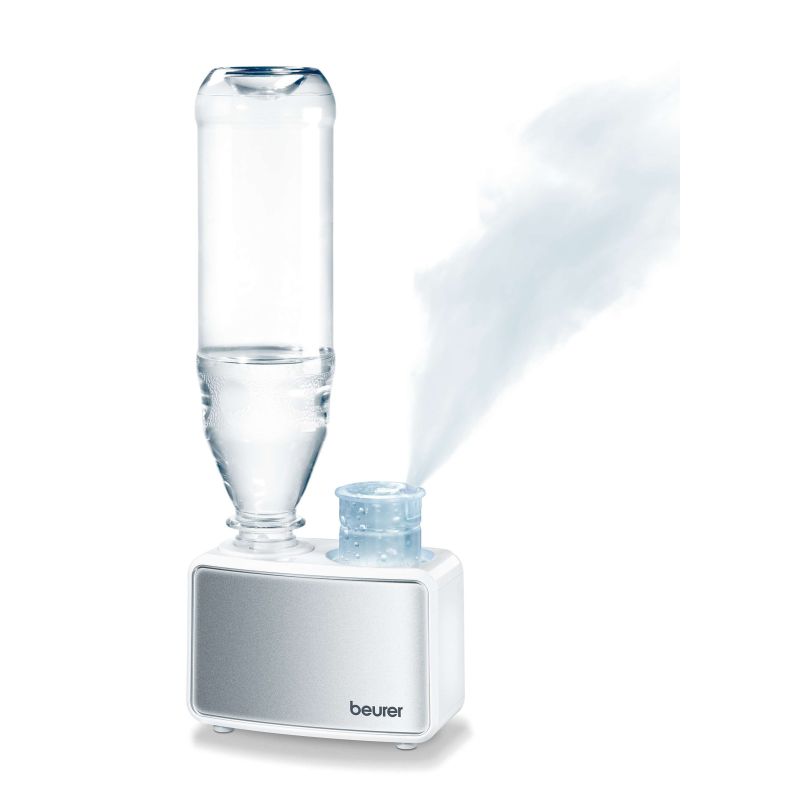 Our second option is the humidifier that is perfect for travel, students, and those who often change rooms. Small and compact, the Beurer LB12 Mini Air Humidifier can be used with any standard plastic water bottle, and can be used to quickly humidify the air of any 20m² room. Perfect for those who spend most of their time on the move, this mini humidifier can be crucial to a healthy winter.
Remove Dry Air From Your Home This Winter
You don't have to suffer from the usual problems associated with dry air, including snoring, dry skin and an increased risk of developing colds and the flu. A humidifier can quickly put an end to your worries. For more information on our range of humidifiers, you can check out our Air Purifier's category.
Do you have any questions about the different types of air humidifiers? Please don't hesitate to let us know in the comments below, or find us on Facebook and Twitter.
Tags: Aids for Daily Living, Breathing, General Health, Humidifiers, Nasal and Sinus, Winter Essentials.
Shop Related Products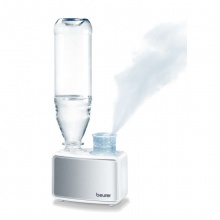 Compact air humidifier that is perfect for travel
Ideal for use when travelling or in the office
Can be used with any standard plastic bottle
Suitable for use in rooms up to 20m²
---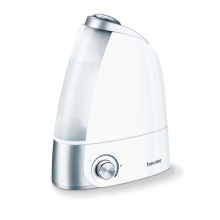 Air humidifier for optimum air humidity in your home
Suitable for use in rooms up to 25m²
Can be used with aroma oils for room fragrancing
Supplied with a 3-year manufacturer's warranty