Cushions the ankle and reduces pain while you're recovering
For support when you're almost ready to begin exercising again
Assists with rehabilitation for functional recovery
Quick and easy to apply with no measurements required
---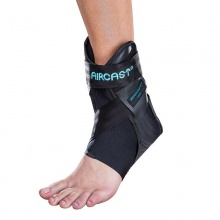 Ankle brace to help realign and stabilise the ankle
Suitable for PTTD and adult acquired flat foot
Inflatable aircell stabilises the ankle and lifts the arch
Includes a hand bulb to adjust the aircell inflation
---
Reduces swelling and pain following an ankle sprains
For acute ankle injury, post-operative use, and chronic instability
Assists with rehabilitation for functional recovery
Quick and easy to apply with no measurements required
---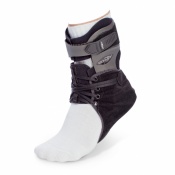 Low-profile and lightweight support for added comfort
Features rigid uprights to protect ankle during impact
Prevents abnormal inversion/eversion and rotation
Compresses the tibia and fibula for added stability
---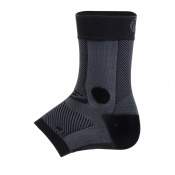 Lightweight, flexible and adaptable ankle brace
Seven compression zones provide targeted support
Soft, comfortable, moisture-wicking fabric
Simple strap-free design, available in two sizes
---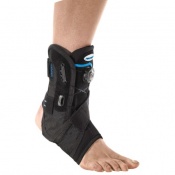 Anatomical in shape to provide tailored support
ATOP lacing system for uniform compression
Helps prevent further injury and discomfort
Compresses and supports your ankle
---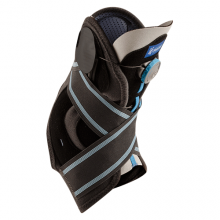 Lightweight ankle brace offering a high level of support
Ideal for restarting sports after mild to moderate sprains
Quick and easy fitting with the Boa Lacing System
Extra straps and a flexible metallic splint maximise stability
---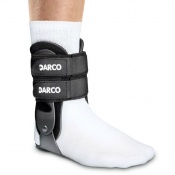 First line treatment for posterior tibial and peroneal tendinitis
Designed by a board-certified foot and ankle specialist
Customisable varus/valgus heel discs and arch height
Viable alternative to expensive custom ankle braces
---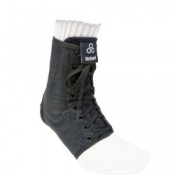 Maximum protection level;

Sewn in arch;

Spring steel stays for added support;

Innovative lightweight design.
---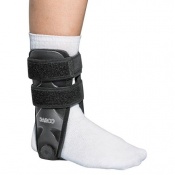 Modifies plantar width in rear area of foot for a smooth fit
External shells adjust perfectly to shape of your foot
Stabilises, immobilises and supports the ankle joint
Designed for post-traumatic and preventive care
---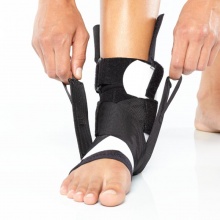 Spare or replacement BioSkin Stirrup Strap
Designed for the BioSkin Trilok Ankle Ligaments Support
Double locks ankle positioning for superior hindfoot control
Easily adjustable while inside the shoe for optimal comfort
---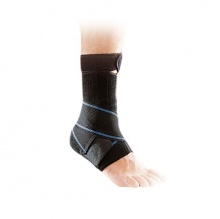 Has an anti-slip system so you get the support you need
Has double crossover straps for improved support
Provides excellent support for your ankle
Thin design retains movement of ankle
---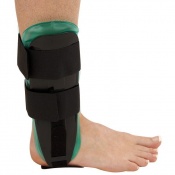 Suitable for strans, sprains and instabilty
Medial and lateral supports allow normal dorsiflexion
Air and gel bags work to reduce swelling
Fits left and right ankles for maximum versatility
---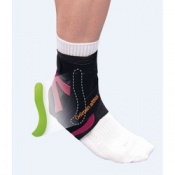 Adjustable fit;
Supporting stays;
Controls eversion and inversion;
Stabilising biomechanical control.
---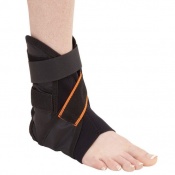 Breathable and durable construction for comfort

Padded shells provide additional support

Hook and loop fastening for adjustability

Suitable for fractures, sprains and more
---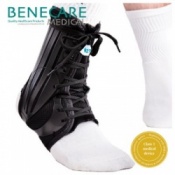 Lightweight ankle brace;
Plastic exoskeleton;
Breathable fabric;
Perfect for sports.
---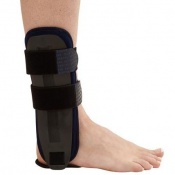 Suitable for strans, sprains and instabilty
Medial and lateral supports allow normal dorsiflexion
Padded foam cushion improves comfort
Fits left and right legs for maximum versatility
---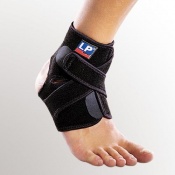 Provides support and compression to the ankle joint
Helps the ankle recover faster following an injury
Open toe and heel design allows full range of movement
Includes a reinforced figure-of-eight strap for stability
---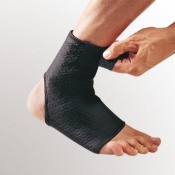 Provides support and compression to the ankle joint
Helps to reduce swelling and stiffness after injury
Open front provides easy application and fit in shoes
Made with innovative Coolprene material for comfort
---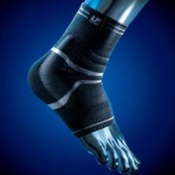 Provides excellent ankle support with robust compression
Features a unique Plantar Magic Power Band system
Preserves energy when dorsi-flexed while enhancing explosive motion
Made with a durable fitting knit from high permeability fabric
---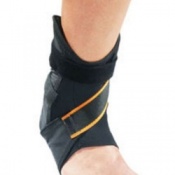 Thin breath-o-prene;
Limits pro- and supination;
Padded medial & lateral shells;
Ideal for recovery & post op uses.
---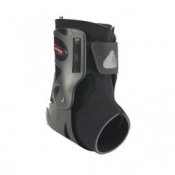 Reduces movement that causes injnury;
Protection Level III;
Excellent injury prevention;
Suitable for sports people and active persons.
---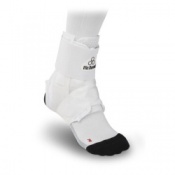 Sewn in arch support;

Figure 8 adjusting straps;

Lightweight design;

Suitable for the sports person.
---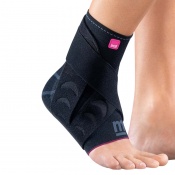 Provides superior stability and compression
Features an individual, adjustable and removable strap system
Massage effect from the integrated silicone reduces swelling
Protects against twisting (supination trauma), especially during exercise
---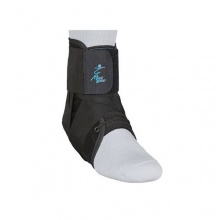 Ankle brace with lace fastening and adjustable strap
Ideal for posterior tibial tendon dysfunction (PTTD)
Low profile easily fits into most shoes
Available in five sizes, from Extra Small to Extra Large
---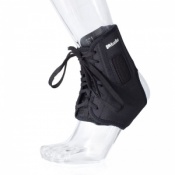 Patented ATF 2 ankle straps with self adjusting support
Helps to support weakened or sprained ankles
Extra support around the ankle to prevent ankle roll
Fastening laces to adjust to personal comfort
---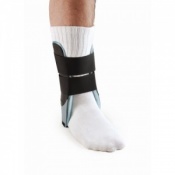 Suitable for post-operative stabilisation of the ankle
Also suitable for post cast support and sprains
Features customisable level of support through air pump
Lightweight and breathable
---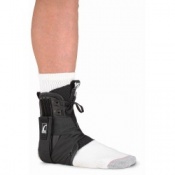 Hybrid of a solid stirrup and soft support
Optional figure 8 lacing system
Offers 20%-35% more support than traditional stirrup supports
Suitable for ankle sprain, tendonitis and more
---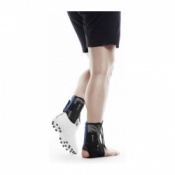 Textile ankle support

Breathable, lightweight and durable

Stabilises ankle

Ideal for post-operative or post-injury use
---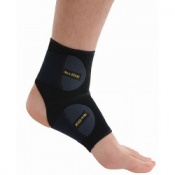 Self moulding sock;
Ideal for use during sports;
Ideal during advanced rehabilitation;
Prevents excessive pronation/supination.
---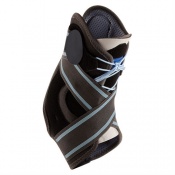 Additional straps and metallic splint provide stabilisation
Low profile allows brace to be worn in any type of shoe
Traditional lacing system ensures precise tightening
Premium Ankle Brace offers a high level of support