Bed Cradles
For those with sensitive skin, the pressure on the legs and feet from blankets can be uncomfortable, and can even exacerbate some pressure sore situations for vulnerable patients. Our Bed Cradles are designed to suspend duvets, quilts and other blankets off the legs and feet, helping to keep the lower body comfortable and pressure-free.
Includes a Leg Lifter and Adjustable Blanket Cradle
Ideal for supporting and protecting recovering legs
Provides leg elevation while removing blanket weight
Everything needed for leg comfort and recovery in bed
---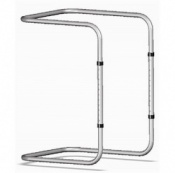 Designed to lift blankets off legs

Fits securely under mattress

Convenient adjustable frame

Ideal for care homes/at home
---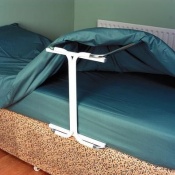 Designed to keep blankets off a particular part of the body
Ideal for patients suffering from ulcers, skin irritation, painful or injured limbs
Easily fits in between the mattress and the bed frame
Folds flat for incredibly easy storage and transportation
---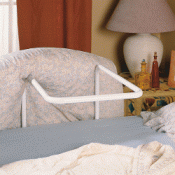 Steel Rail
Fits underneath mattress
Holds bedclothes away from body
For ventilation & pressure relief
---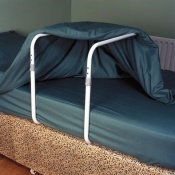 Forms a support cradle for the bed covers
Ideal for people suffering from injured or painful limbs
Adjustable in height to best fit your needs
Two-part, foldable frame for easy storage and transport
---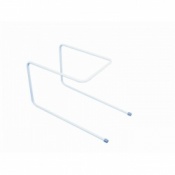 Plastic coated;
Sturdy construction;
Keeps bed clothes clear of patient.
---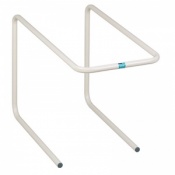 Elevates the sheet to protect sensitive skin
Suitable for use in a hospital/care home environment
Attaches securely by sliding under the mattress
Designed to enhance hygiene and prevent cross-contamination
---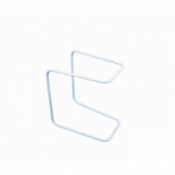 Plastic coated;
Sturdy construction;
Keeps bed clothes clear of patient.
---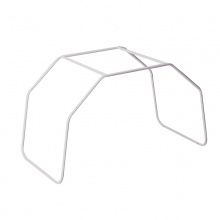 Holds the weight of the duvet off the user
Can be used with any Invacare profiling bed
Lifts the duvet away from the legs and feet for comfort
Is positioned at the end of the bed to stay out of the way