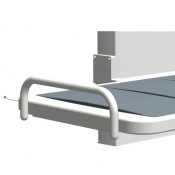 End guard for the Ropox Height Adjustable Changing Bench
Optional addition for added safety and security when using the bench
End guard suitable for all three sizes of Ropox Height Adjustable Changing Bench
Quick and easy to install to your bench
---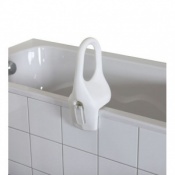 Handle used to fix to a bath.
For added balance support.
To gain increased control and stability.
To prevent falls.
---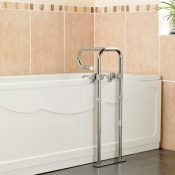 Ideal for those with aches and pains or limited mobility
Side rail must be fixed to floor for improved security
Shaped handle ideal for standing or sitting in bath
Provides a firm handle just above side of bath
---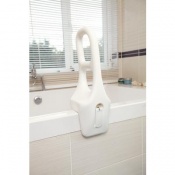 Provides a firm handle at the bath side
Features an ergonomic moulded plastic design
Plastic is warmer to the touch than standard metal frames
Adjustable clamp fixture with rubber padding for secure fit
---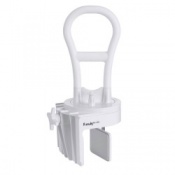 Can easily be rotated;
Strong ergonomic grips;
Offers support during transfers;
Automatically locks to the desired position.
---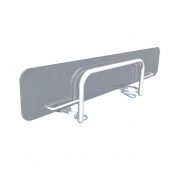 Side rail for the Ropox Height Adjustable Changing Bench
Optional addition for added safety and security when using the bench
Available for all three bench lengths
Quick and easy to install