 Foam insert only;
For ProCare SacroLumbar Support.
---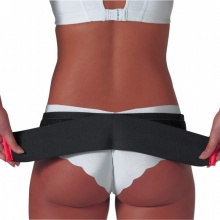 Belt to provide gentle and flexible support to the sacroiliac joints
Ideal for stabilising the hips, pelvis and spine to relieve pain
Offers stabilisation of the sacrum alongside added pelvic support
Helps to re-establish the natural movement of the sacroiliac joint
---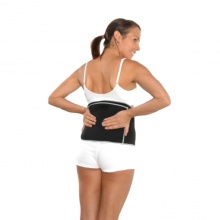 Heated back wrap for pain relief
Discreet relief from sports injuries
Hand sewn performance fabric
Heats up in minutes
---
Soft thermal back wrap for pain
Ideal for those suffering from back pain
Heats in just a few minutes
Stays warm for four hours
---
Heated back wrap for pain relief
Ideal for anyone with back pain
Thermal insert heats in minutes
Adjustable for perfect fit
---
Bold tartan heated back wrap
Ideal for treating back pain
Easy and safe to heat
Remains warm for four hours
---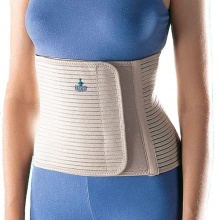 Abdominal binder that relieves strain on joints, ligaments, and muscles
Ideal for use as a post-operative binder or postpartum belly wrap
Elastic panel provides even support and prevents rollover
Designed to provide a contour fit at the waist and hips
---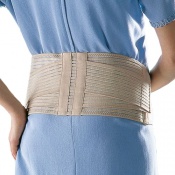 Breathable elastic;
Comes in two sizes;
Comfortable to wear;
Provides support to hips and back.
---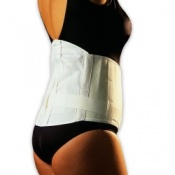 Elasticated front with Velcro closures;

Provides excellent spinal support;

Designed for comfort and ultimate support;

Available in a range of sizes.
---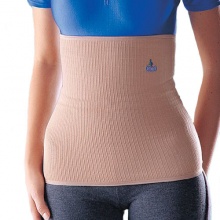 Abdominal binder provides full support in the sacra region
Ideal for use as back support during and after pregnancy
Shaped to support the sacral region and symphysis pubis
Easy to apply and comfortable to wear
---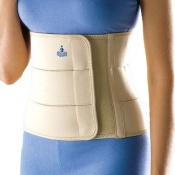 Contoured adjustable support between the waist and hips
Relieves strain on muscles, ligaments, and joints
Suitable for post-op and post-natal abdominal constraint
Easy to apply for even support and rollover prevention
---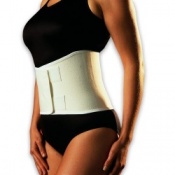 Simple but effective quality belt

Two flexible posterior stays

Lycra binding on the edges

Designed for all day use
---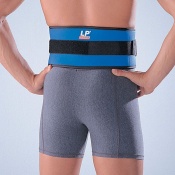 Provides support for the back without restricting movement
Designed to combine maximum support with great comfort
Ideal for weightlifting in the gym or lifting during work
Includes Velcro hook and loop closures for easy adjustment
---
Suitable for lower back conditions;

Ventilated mesh;

One piece touch and close;

Available in 4 sizes.
---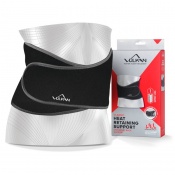 Provides light compression, support and therapeutic heat retention
Helps relieve symptoms of sprains, strains, arthritis and muscle pain
Triple-layer construction combines the benefits of heat retention and air flow
Supplied in a universal size that should fit most users
---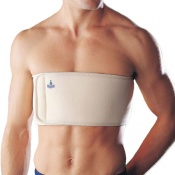 Universal size;
Comfortable to wear;
Distributes pressure;
Made of elastic and nylon.
---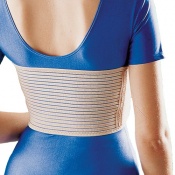 Hook-and-loop closure improves ease of application
Ideal for rib fractures, chest pain and muscle strain
Made from a combination of elastic and soft nylon
Evenly distributes pressure for comfort
---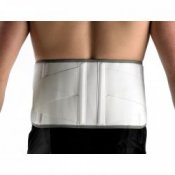 Elasticated back support;

Re-enforces spine and torso;

Facilitates good posture;

Available in 4 waist sizes.
---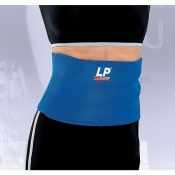 Provides lower back support and abdominal lift
Helps to tone and shape waistline during exercise
Made with stretch nylon for comfort and compression
Increases perspiration to help shed unwanted inches
---
Circumferential Support;

Assists to ease pain of seperated symphysis;

Available in four size options;

Accessory pad also available.
---
Suitable for Post-Op support;

Suitable for Ventral Hernia;

Neoprene Binder;

Touch and Close fastening.
---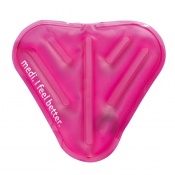 Warm pad for soothing warmth in lower back
To be fitted into the Medi Lumbamed Plus Back Support
Relieves muscle tension and joint pain
Simple to reuse
---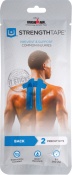 Provides stability and support to injured muscles and joints
Stretchy and breathable to allow for full range of motion
Pre-cut specially for back taping
Official kinesiology tape of IronMan Triathlon Series
---
Suitable for mild to moderate injuries

Versatile unisex design

Touch and close fastening

Three depth ranges and six waist size options
---
Gentle firm support;

Soft elastic for comfort;

Expands for various stages of pregnancy;

Available in four sizes.