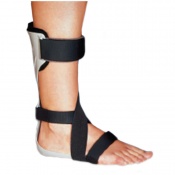 ---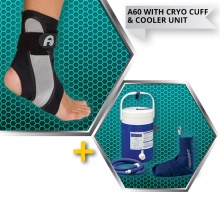 Stabilising ankle brace with continuous cold therapy unit
Helps to reduce swelling and improve recovery times
A60 is ideal for preventing rollover as you get back to sports
Three items supplied together at a reduced cost
---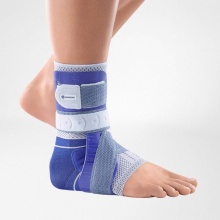 Adjustable ankle brace for stabilisation of the ankle
Suitable for sprains, ligament ruptures, ankle instabilities and more
Adjustable design allows you to alter level of support and stability
Slim fit means that it is suitable for sports shoes and business shoes
---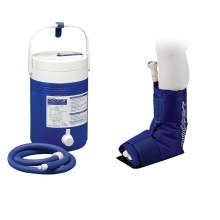 Includes a Paediatric Ankle Cryo Cuff and Gravity Cooler
Designed for children aged between one and seven years
Cooler provides up to eight hours of cryotherapy
Helps minimise swelling and reduce pain
---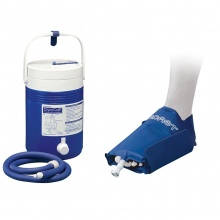 Includes the Foot Cryo Cuff and Gravity Cooler Unit
Cooler provides up to eight hours of cryotherapy
Ideal for helping you get back on your feet
Helps minimise swelling and reduce pain
---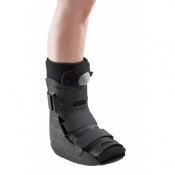 Immobilises the foot and ankle for added protection
Designed with a cushioned, non-skid rocker sole
Aircell system is easily adjusted for a better fit
Protects the area while controlling oedema
---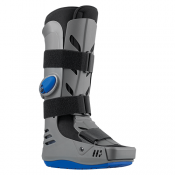 Liner of the XLR8 is removable and washable
Has a rigid shell and adjustable toe guard
Air cells provide a precise anatomical fit
Full shell Pneumatic Walking Boot
---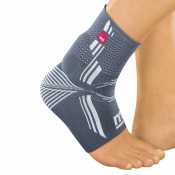 Assists and supports function of the Achilles tendon
Comes with optional pair of silicone heel wedges
Ideal for acute and chronic inflammation of Achilles tendon
Suitable for post-traumatic inflammation
---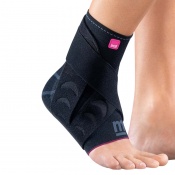 Provides superior stability and compression
Features an individual, adjustable and removable strap system
Massage effect from the integrated silicone reduces swelling
Protects against twisting (supination trauma), especially during exercise
---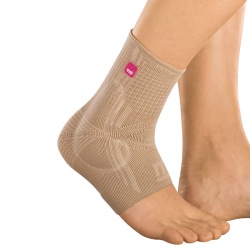 Provides compression and stability
Features include integrated silicone pads and tension strap
Suitable for 'football players ankle' and post traumatic inflammation
Also Suitable for sprains and instability of the ankle
---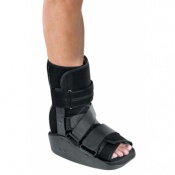 Features a rocker bottom for a more natural gait
Designed to absorb shock upon heel strike
Wide foot bed improves your stability
Ideal for a wide range of indications
---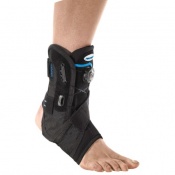 Anatomical in shape to provide tailored support
ATOP lacing system for uniform compression
Helps prevent further injury and discomfort
Compresses and supports your ankle
---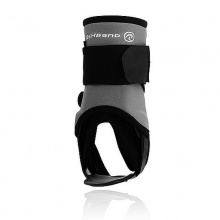 Adjustable ankle brace for chronic ankle instability
For people who suffer from ankle instability or Achilles tendon injuries
Provides pain relief through compression, warmth and stability
Can fit inside a shoe or trainer for added portability and comfort
---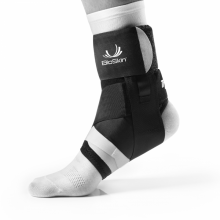 Ankle support for conditions that range from sprains to arthritis
Works by controlling the motion of the forefoot for correct positioning
Suitable for use with socks, shoes and while playing sports
Designed to work as an extra ligament to improve foot and ankle problems
---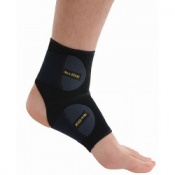 Self moulding sock;
Ideal for use during sports;
Ideal during advanced rehabilitation;
Prevents excessive pronation/supination.
---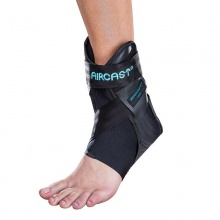 Ankle brace to help realign and stabilise the ankle
Suitable for PTTD and adult acquired flat foot
Inflatable aircell stabilises the ankle and lifts the arch
Includes a hand bulb to adjust the aircell inflation
---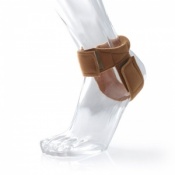 Straps reduce stress on the Achilles Tendon;
Stable strap that will maintain its position;
Easy to apply and adjust to fit comforttably;
Use in conjuntcion with other forms of therapy.
---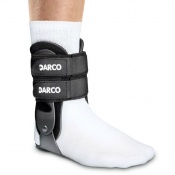 First line treatment for posterior tibial and peroneal tendinitis
Designed by a board-certified foot and ankle specialist
Customisable varus/valgus heel discs and arch height
Viable alternative to expensive custom ankle braces
---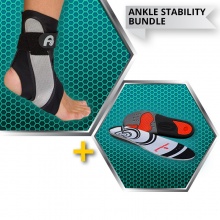 Combines two products for superior ankle stability
Ideal for supporting injured ankles following injury
Ankle support prevents rollover while insoles align feet
Two supportive items supplied together at a reduced price
---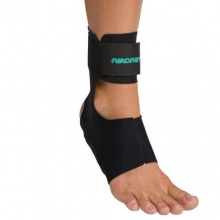 Designed to treat plantar fasciitis and heel pain
Made from lightweight and breathable fabric
Helps to reduce swelling and discomfort
Enhances circulation in the area
---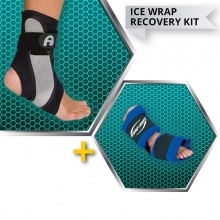 Stabilising ankle brace with an ankle-specific ice wrap
Ideal for recovery of a weak or previously-injured ankle
Support your ankle during activity and control swelling afterwards
Two items supplied together at a reduced cost
---
Cushions the ankle and reduces pain while you're recovering
For support when you're almost ready to begin exercising again
Assists with rehabilitation for functional recovery
Quick and easy to apply with no measurements required
---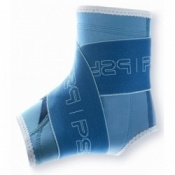 Designed to help prevent ankle injuries
Fits well in sports shoes and combines with shin pads
No movement restriction for an optimal sports experience
Offers support to ankle instability
---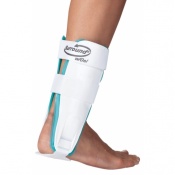 Ideal for acute-to-active phases of ankle recovery
Helps prevent inversion and eversion of the ankle
Features an air and gel bladder for cold therapy
Designed to treat tender or swollen ankles
---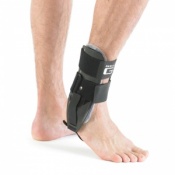 Adjustable ankle cast support.

Allows variable compression.

Enables you to customise the level of support.

Ensures good blood flow to the ankle.
---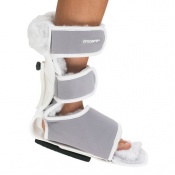 Ideal for a range of injuries and conditions, including trauma
Free from natural rubber latex to prevent allergic reactions
Adjustable toe extension helps protect toes from bedding
Features an anti-rotation bar to prevent painful rotation
---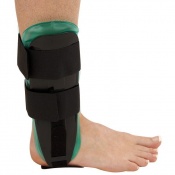 Suitable for strans, sprains and instabilty
Medial and lateral supports allow normal dorsiflexion
Air and gel bags work to reduce swelling
Fits left and right ankles for maximum versatility
---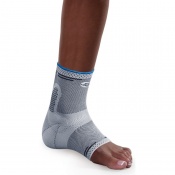 Suitable for post operative and post injury
Allows ankle flexion for added comfort
Helps compress and stabilise the area
Ideal for a wide range of conditions
---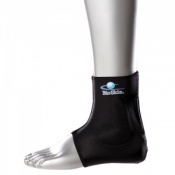 Ankle support for close-fitting comfort
Controls and prevents bruising and swelling
Delivers constant compression
Full ankle coverage
---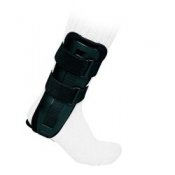 Provides uniform compression and a customisable fit
Stabilises the ankle while you get back on your feet
Minimises ankle rotation to prevent discomfort
Features a Floam bladder for extra comfort
---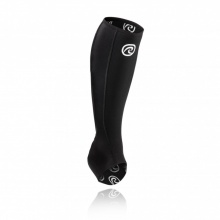 Highly functional Achilles and lower leg Neoprene support
Ideal for athletes, runners and players of endurance sports
Provides targeted warmth and compression to relieve pain and prevent injury
Stabilises muscles allowing for greater coordination and power
---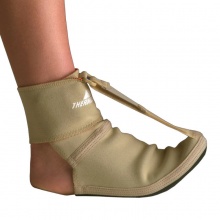 Promotes heat retention & healing
Firm, comfortable fit
Anatomically shaped for improved fitting
Lightweight
---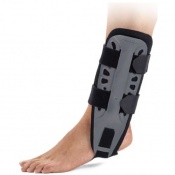 Uses breathable, antibacterial material for added hygiene
Compression can be adjusted according to your needs
Open-frame design to lighten the support structure
Anatomical shape contours to your ankle bone
---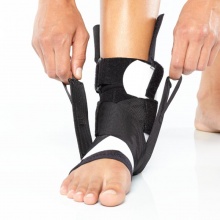 Spare or replacement BioSkin Stirrup Strap
Designed for the BioSkin Trilok Ankle Ligaments Support
Double locks ankle positioning for superior hindfoot control
Easily adjustable while inside the shoe for optimal comfort
---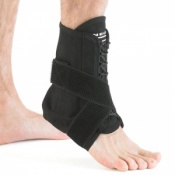 Ideal for repetitive strains and rehabilitation.

Adjustable laced ankle support allowing variable compression.

Enables you to customise the level of support.

Ensures good blood flow to the ankle.
---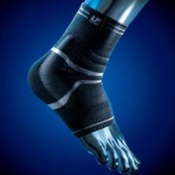 Provides excellent ankle support with robust compression
Features a unique Plantar Magic Power Band system
Preserves energy when dorsi-flexed while enhancing explosive motion
Made with a durable fitting knit from high permeability fabric
---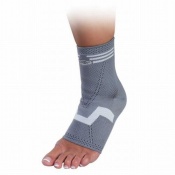 Ideal for the treatment and prevention of a range of conditions
Provides gradual compression so you can walk naturally
Designed with breathable material for added comfort
Highly elastic in multiple directions for a better fit
---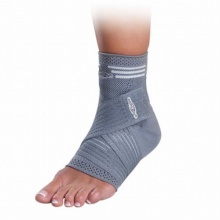 Suitable for ankle injury and instability
Supports and compresses the ankle
Ideal for preventative use in sports
Fits either the left or right ankle
---
Suitable for ankle injury and instability
Supports and compresses the ankle
Ideal for preventative use in sports
Fits either the left or right ankle
---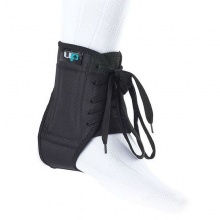 Performance ankle support for football
For active people who play football or rugby
Allows support without restriction
Prevents inversion or eversion
---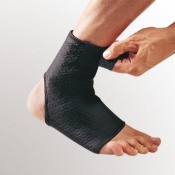 Provides support and compression to the ankle joint
Helps to reduce swelling and stiffness after injury
Open front provides easy application and fit in shoes
Made with innovative Coolprene material for comfort
---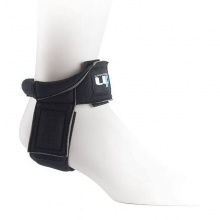 Adjustable Achilles tendon support
Ideal for active people with Achilles tendonitis
Reduces stress on tendon by promoting early heel rise
Adjustable strap that ensures a personalised fit and compression
---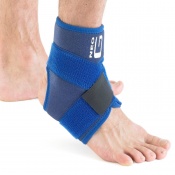 Provides dynamic support around the ankle complex
Helps strains, sprains, instability, arthritis and more
Figure of 8 strap gives excellent support and compression
Durable, heat therapeutic neoprene warms muscles and joints
---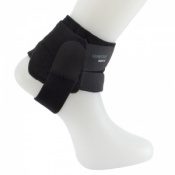 Continuous elastic tension for better relief
Reduces painful inflammation of plantar fasciitis
Anatomical design available in two sizes
Easy to use with 15 second application
---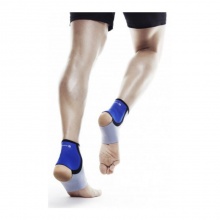 Neoprene support for minor ankle injuries

Fits in shoes – great for everyday use

Increases blood flow and reduces stiffness

Available in 5 different sizes
---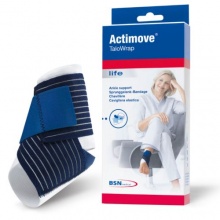 High quality, elastic material;

Breathable;

Focussed support and compression;

Aids treatment of inflammatory conditions.
---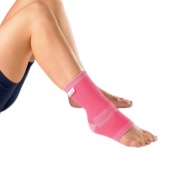 Provides support and comfort for swollen or tender ankles
For sprains, strains, arthritic pain, damaged tendons, and minor ligament damage
Retains heat to encourage quicker healing following sprains or strains
Lightweight Nano Flextra material for optimal support and compression
---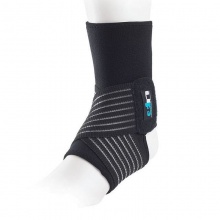 Level 3 ultimate neoprene ankle brace
Ideal for people with severe ankle sprains or aches
Neoprene compression promotes healing and ankle joint flexibility
Adjustable strap for the perfect fit
---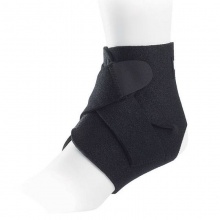 Neoprene compression adjustable ankle support
Ideal for people who suffer from ankle pain and instability
Provides firm, even support for the afflicted ankle
Advanced strapping system for adjustable compression
---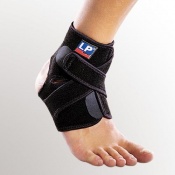 Provides support and compression to the ankle joint
Helps the ankle recover faster following an injury
Open toe and heel design allows full range of movement
Includes a reinforced figure-of-eight strap for stability
---
Spare or replacement footlock strap
Designed for the BioSkin TriLok Ankle Ligaments Support
Superior forefoot control with an adjustable external ligament design
Provides lateral and medial unloading and stabilization of the ankle
---
Level 2 moderate neoprene ankle brace
Ideal for people with mild ankle sprains or aches
Edge trim technology prevents slippage
Promotes healing and ankle joint flexibility
---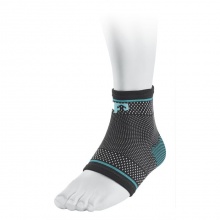 Elastic compression ankle support
Ideal for people with ankle injuries and sprains
Provides support and compression for optimal pain relief
Provides a bi-lateral fit for convenience
---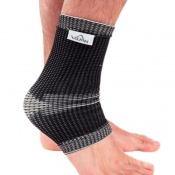 Provides support and comfort for swollen or tender ankles
For sprains, strains, arthritic pain, damaged tendons, and minor ligament damage
Retains heat to encourage quicker healing following sprains or strains
Lightweight Nano Flextra material for optimal support and compression
---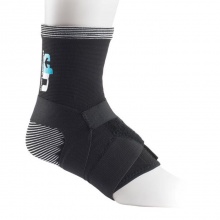 Level 2 moderate elastic ankle brace
Ideal for people with mild ankle sprains or aches
Edge trim technology prevents slippage
Adjustable strap allows for pressure control
--- ---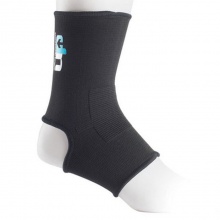 Level 1 advanced elastic ankle brace
Ideal for people with mild ankle sprains or aches
Edge trim technology prevents slippage
Allows for full natural range of movement