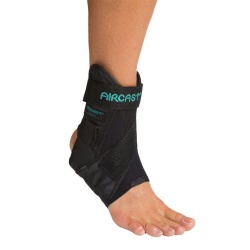 Designed with adjustable cross, shin and forefoot straps
Made with coated fabric to increase brace durability
Features aircells to cushion and support the ankle
Ideal for preventing and reducing ankle pain
---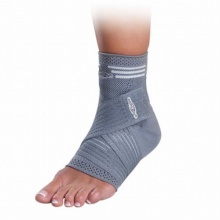 Suitable for ankle injury and instability
Supports and compresses the ankle
Ideal for preventative use in sports
Fits either the left or right ankle
---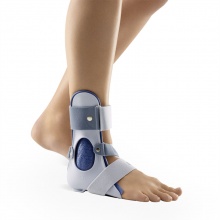 Stabilising brace for partial immobilisation of ankle
Ideal for recovery after injury or as alternative to surgery
Can be worn in any casual shoes and barefoot
Prevents the ankle from twisting outwards
---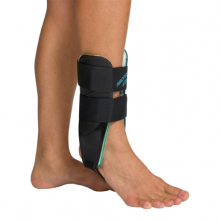 Reduces swelling and pain following an ankle sprains
For acute ankle injury, post-operative use, and chronic instability
Assists with rehabilitation for functional recovery
Quick and easy to apply with no measurements required
---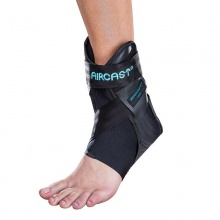 Ankle brace to help realign and stabilise the ankle
Suitable for PTTD and adult acquired flat foot
Inflatable aircell stabilises the ankle and lifts the arch
Includes a hand bulb to adjust the aircell inflation
---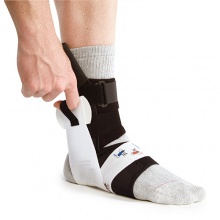 Ankle support for conditions that range from sprains to arthritis
Works by controlling the motion of the forefoot for correct positioning
Suitable for use with socks, shoes and while playing sports
Designed to work as an extra ligament to improve foot and ankle problems
---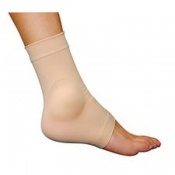 Helps to stabilise the foot
Protects the ankle bones
Supports the ankle
One size fits all
---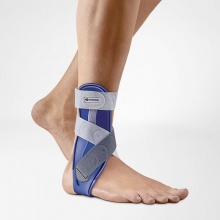 Stabilising ankle brace suitable for use after ankle injury or surgery
Ideal for twisting injuries, torn ligaments and capsular ligament strains
Provides support and prevents lateral twisting without complete restriction
Comfortable design fits in most shoes for everyday wear
---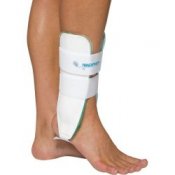 Semi-rigid shells to protect ankle from inversion and eversion
Anatomically designed to ensure you get a comfortable fit
Pre-inflated air cells mean the brace is ready to wear
Streamlined fit so it can easily fit into your shoe
---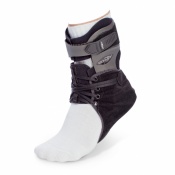 Low-profile and lightweight support for added comfort
Features rigid uprights to protect ankle during impact
Prevents abnormal inversion/eversion and rotation
Compresses the tibia and fibula for added stability
---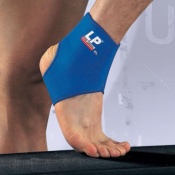 Provides support and compression to the ankle joint
Helps to reduce swelling and stiffness after injury
Open toe and heel design allows for movement
Fits comfortably in most casual and athletic shoes
---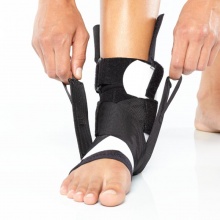 Spare or replacement TriLok FootLock strap
For use with the BioSkin Trilok Ankle Ligaments Support
Serves as an 'external ligament'
Treats a range of conditions, from sprains to arthritis
---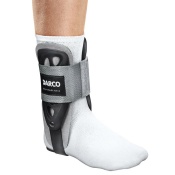 Easy-on, easy-off Velcro fastener for those with an active lifestyle
Suitable for prophylactic use to reduce acute ankle injuries
Sturdy but lightweight ankle brace to immobilise area
Effective design supports rehabilitation process
---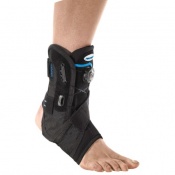 Anatomical in shape to provide tailored support
ATOP lacing system for uniform compression
Helps prevent further injury and discomfort
Compresses and supports your ankle
---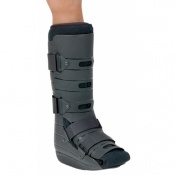 Immobilises your foot and ankle for added comfort
Designed to accommodate relatively large calves
Features a removable toe cover for versatility
Crafted to reduce heel strike on impact
---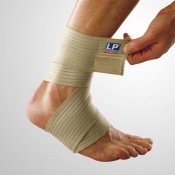 Provides support and compression to the ankle joint
Helps to reduce swelling and stiffness after injury
Made with extra strength elastic and transverse nylon
Suitable for use during most sports and activities
---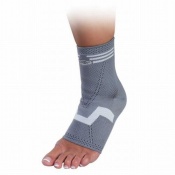 Ideal for the treatment and prevention of a range of conditions
Provides gradual compression so you can walk naturally
Designed with breathable material for added comfort
Highly elastic in multiple directions for a better fit
---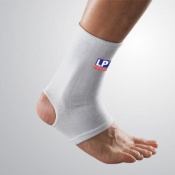 Provides support and compression to the ankle joint
Helps to prevent and treat stress injuries
Open toe and heel design allows for movement
Fits comfortably in most types of footwear
---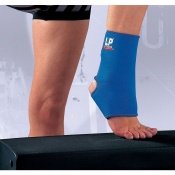 Provides support and compression to the ankle joint
Helps to reduce swelling and stiffness after injury
Velcro straps allow for an easily adjustable fit
Fits comfortably in most casual and athletic shoes
---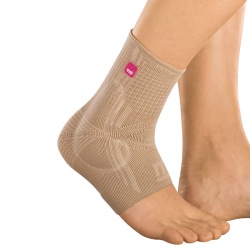 Provides compression and stability
Features include integrated silicone pads and tension strap
Suitable for 'football players ankle' and post traumatic inflammation
Also Suitable for sprains and instability of the ankle
---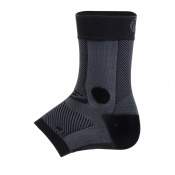 Lightweight, flexible and adaptable ankle brace
Seven compression zones provide targeted support
Soft, comfortable, moisture-wicking fabric
Simple strap-free design, available in two sizes
---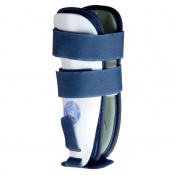 Has two rigid side shells to provide ankle with firm support
Has Velcro straps so you can adjust them accurately
Brace is comfortable as a result of its foam inserts
Ankle support can be adjusted to your anatomy
---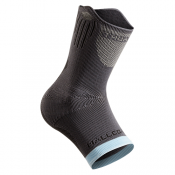 Support and proprioception for those with a moderate activity level
Anatomically shaped weave to help stabilise your child's ankle
Soft ankle sleeve provides compression of around 22.5mmHg
Comfort zones around malleoli to further protect the area
---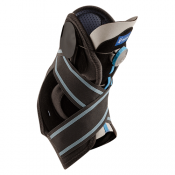 Fabric is treated to prevent bacteria in area
Fast, easy and reliable tightening system
Resistant and comfortable metallic splint
Lightweight and comfortable 3D knit
---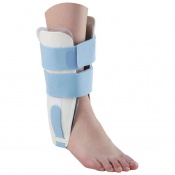 Removable double-welded air/gel pads
May be heated or cooled for hot or cold therapy
Streamlined design aids fit in shoes for protected weight-bearing
Universal stirrup shape fits left or right foot
---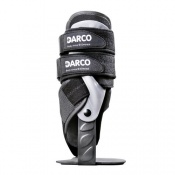 Prevents supination and pronation of the ankle
Designed to rehabilitate active sportspeople
Protects the anterior talofibular ligament
Available for the left and the right foot
---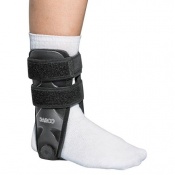 Modifies plantar width in rear area of foot for a smooth fit
External shells adjust perfectly to shape of your foot
Stabilises, immobilises and supports the ankle joint
Designed for post-traumatic and preventive care
---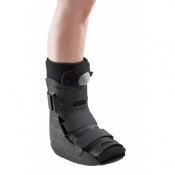 Immobilises the foot and ankle for added protection
Designed with a cushioned, non-skid rocker sole
Aircell system is easily adjusted for a better fit
Protects the area while controlling oedema
---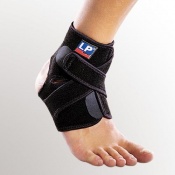 Provides support and compression to the ankle joint
Helps the ankle recover faster following an injury
Open toe and heel design allows full range of movement
Includes a reinforced figure-of-eight strap for stability
---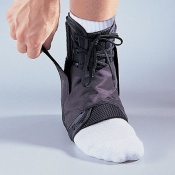 Provides optimal support around the ankle joint
Features non-stretch figure-eight straps to lock the heel in place
Ideal for those who require stability during exercise
Lace-up design allows for a snug and comfortable fit
---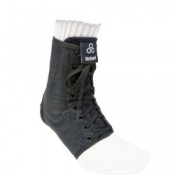 Maximum protection level;

Sewn in arch;

Spring steel stays for added support;

Innovative lightweight design.
---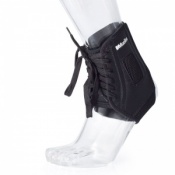 High cut front designed for football boots
Plastic stays support both sides of ankle
Easy to use lace up front
Low profile base provides more feel and movement
---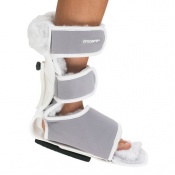 Ideal for a range of injuries and conditions, including trauma
Free from natural rubber latex to prevent allergic reactions
Adjustable toe extension helps protect toes from bedding
Features an anti-rotation bar to prevent painful rotation
---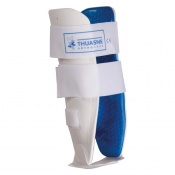 Rigid ankle stirrup splint delivers firm support
Helps reduce pain and oedema in ankle
Flexible edges provide an anatomical fit
Features a honeycomb design inside for comfort
---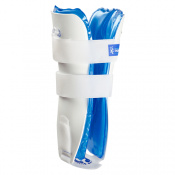 Air circulating in pads massage your ankle
Inflatable inserts to reduce oedema
One adjustable size for either foot
Velcro straps provide a firm fit
---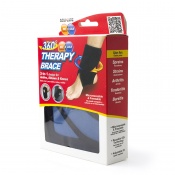 Ideal for many conditions;
Targeted hold or cold therapy;
Adjustable fit for ankles/elbows/knees;
Protects & supports injury while it heals.
---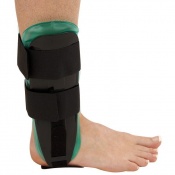 Suitable for strans, sprains and instabilty
Medial and lateral supports allow normal dorsiflexion
Air and gel bags work to reduce swelling
Fits left and right ankles for maximum versatility
---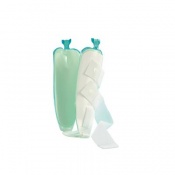 Ankle brace for providing ankle stabilisation and support
Contoured outer shells are anatomically designed for optimal support
Adjustable Aircell Bladder System provides enhanced stabilisation
Medical-grade perforated Tricot Filler allows airflow to reduce oedema
---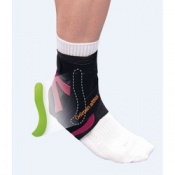 Adjustable fit;
Supporting stays;
Controls eversion and inversion;
Stabilising biomechanical control.
---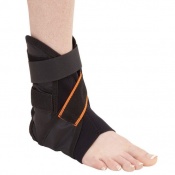 Breathable and durable construction for comfort

Padded shells provide additional support

Hook and loop fastening for adjustability

Suitable for fractures, sprains and more
---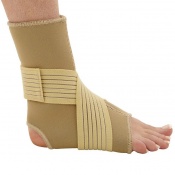 Prevents over-inversion or plantarflexion
Increases circulation to aid recovery
Integral strap for increased support
Suitable for ankle pain and sprains
---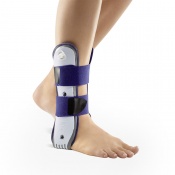 Comfortable, lightweight orthosis for stabilisation of the ankle
Perfect for acute capsular ligament injuries and chronic instability
Inflatable air cushions allow it to be adjusted to the degree of swelling
Slim design makes it easy and comfortable to wear within a shoe
---
Stabilising ankle brace and ankle ice wrap saver pack
Ideal for recovering after surgery or severe ligament injuries
Brace provides support and prevents lateral twisting
Ice wrap conforms to the ankle to reduce pain and inflammation
---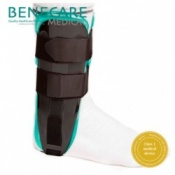 Soft adjustable straps;
Quick and easy to apply;
Comfortable fit.
---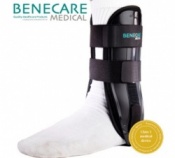 One size fits all;
Lightweight and breathable;
Low profile design.
---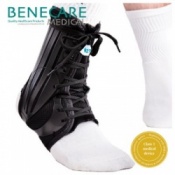 Lightweight ankle brace;
Plastic exoskeleton;
Breathable fabric;
Perfect for sports.
---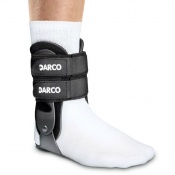 First line treatment for posterior tibial and peroneal tendinitis
Designed by a board-certified foot and ankle specialist
Customisable varus/valgus heel discs and arch height
Viable alternative to expensive custom ankle braces
---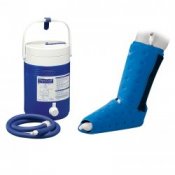 Combines the Foot and Ankle Wrap and Gravity Cooler
Provides a combination of cold therapy and compression
Facilitates rehabilitation so you can get back on your feet
Help to reduce pain and swelling in the area
---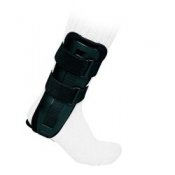 Provides uniform compression and a customisable fit
Stabilises the ankle while you get back on your feet
Minimises ankle rotation to prevent discomfort
Features a Floam bladder for extra comfort
---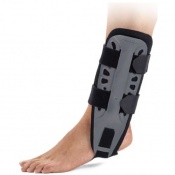 Uses breathable, antibacterial material for added hygiene
Compression can be adjusted according to your needs
Open-frame design to lighten the support structure
Anatomical shape contours to your ankle bone
---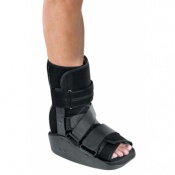 Features a rocker bottom for a more natural gait
Designed to absorb shock upon heel strike
Wide foot bed improves your stability
Ideal for a wide range of indications
---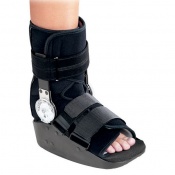 Protects your range of motion to reduce discomfort
Designed to stabilise and support the ankle
Helps prevent further injury in the area
Ideal for trauma or post-surgical use
---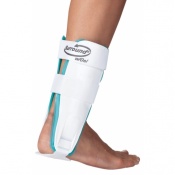 Ideal for acute-to-active phases of ankle recovery
Helps prevent inversion and eversion of the ankle
Features an air and gel bladder for cold therapy
Designed to treat tender or swollen ankles
---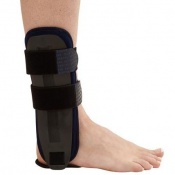 Suitable for strans, sprains and instabilty
Medial and lateral supports allow normal dorsiflexion
Padded foam cushion improves comfort
Fits left and right legs for maximum versatility
---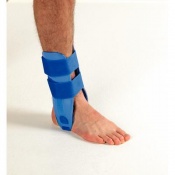 Provides medial and lateral support to stabilise the ankle joint
For use on the ankle following sprains and strains, or after cast removal
Ideal for offering support following mild to moderate ankle sprains
Includes viscoelastic gel for combined support and comfort
---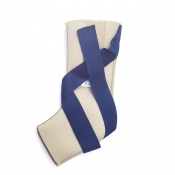 Lateral side zip for ease of use;

Ventilated breathable Ventoprene material;

Figure 8 strap for added support;

Built in flexible spiral stay.
---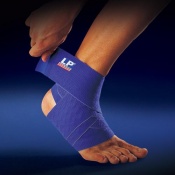 Provides firm support around the ankle and foot
Suitable for prevention and treatment of injury
Unique silicone backing provides non-slip support
Made with strong, non-tear cohesive fabric
---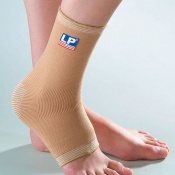 Provides support and compression to weak or injured ankles
Emits far infrared rays that provide heat deep below the skin
Helps to improve blood circulation and range of motion
Stimulates the healing process and decreases recovery time
---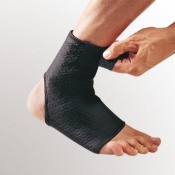 Provides support and compression to the ankle joint
Helps to reduce swelling and stiffness after injury
Open front provides easy application and fit in shoes
Made with innovative Coolprene material for comfort
---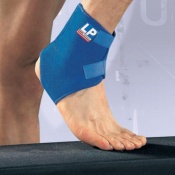 Provides support and compression to the ankle joint
Helps to reduce swelling and stiffness after injury
Open toe and heel design allows for movement
Fits comfortably in most casual and athletic shoes
---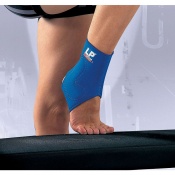 Provides support and compression to the ankle joint
Helps to reduce swelling and oedema after injury
Anatomically oriented fit encourages good joint control
Massaging effect helps to improve blood circulation
---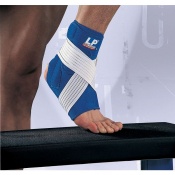 Prevents ankle injuries while preserving flexibility
Includes flexible spiral stays for medial and lateral support
Features a removable elastic strap for extra compression
Helps to reduce pain and stiffness associated with injury
---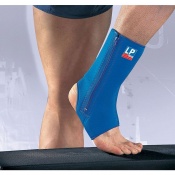 Provides support and compression to the ankle joint
Ideal for recovery after a minor athletic injury
Open toe and heel design allows for movement
Features a zipper for easy application and removal
---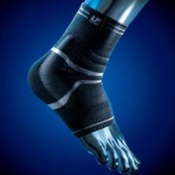 Provides excellent ankle support with robust compression
Features a unique Plantar Magic Power Band system
Preserves energy when dorsi-flexed while enhancing explosive motion
Made with a durable fitting knit from high permeability fabric
---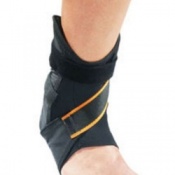 Thin breath-o-prene;
Limits pro- and supination;
Padded medial & lateral shells;
Ideal for recovery & post op uses.
---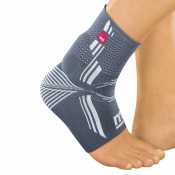 Assists and supports function of the Achilles tendon
Comes with optional pair of silicone heel wedges
Ideal for acute and chronic inflammation of Achilles tendon
Suitable for post-traumatic inflammation
---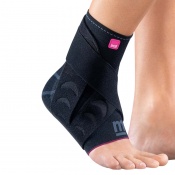 Provides superior stability and compression
Features an individual, adjustable and removable strap system
Massage effect from the integrated silicone reduces swelling
Protects against twisting (supination trauma), especially during exercise
---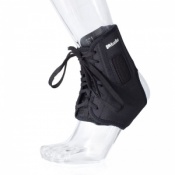 Patented ATF 2 ankle straps with self adjusting support
Helps to support weakened or sprained ankles
Extra support around the ankle to prevent ankle roll
Fastening laces to adjust to personal comfort
---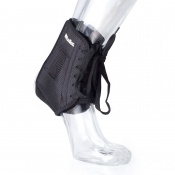 Narrow profile enables greater movement
Supports weak or injured ankles during practice
Plastic stays support both sides of the ankle
Mesh arch support provides breathability and comfort
---
Elastic strapping system helps protect against ankle sprains
High-performance fabric wicks moisture away from skin
Stirrup straps help provide exceptional heel-lock support
Antimicrobial barrier controls or eliminates odours
---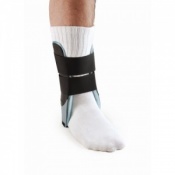 Suitable for post-operative stabilisation of the ankle
Also suitable for post cast support and sprains
Features customisable level of support through air pump
Lightweight and breathable
---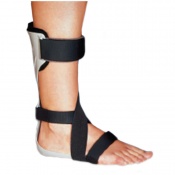 ---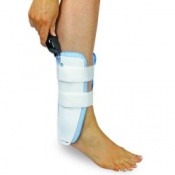 Double welded air bags with one way valve;

Pump supplied for easy inflation;

Extra support from wide Velcro strapping;

Comfortable closed cell foam.
---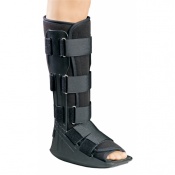 Designed with a breathable fibre liner for improved comfort
Ideal for a wide range of foot, ankle and lower leg injuries
Features a low-profile rocker sole for normal ambulation
Lightweight injection-moulded walker is supportive
---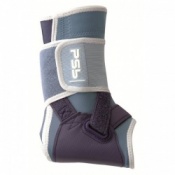 Offers protection and support to the ankle joint
Intelligent design to hinder the inversion movement of the ankle
Allows ankle to function as normal
Fits well in sports shoes and combines with shin pads
---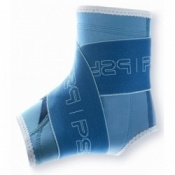 Designed to help prevent ankle injuries
Fits well in sports shoes and combines with shin pads
No movement restriction for an optimal sports experience
Offers support to ankle instability
---
---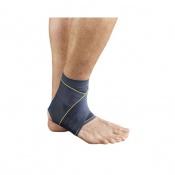 Brace for supporting slightly sprained ankles
Prevents recurring ankle injury or instability
Figure-of-eight strap for firm and comfortable compression
Available in a choice of sizes to ensure the most accurate fit
---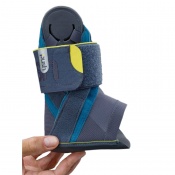 Brace for training following ankle ligament injury
Suitable for supporting an ankle with instability
Fits snugly and provides comfortable pressure
Non-elastic strap on outside leaves instep free
---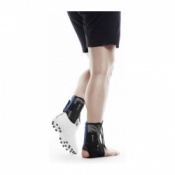 Textile ankle support

Breathable, lightweight and durable

Stabilises ankle

Ideal for post-operative or post-injury use
---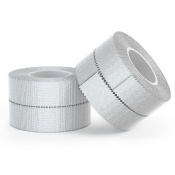 Add stability, strength, support or immobilisation to any area
EasyRip, so no scissors needed
Super sticky and non-latex
Available in 1.25cm (split), 2.5cm and 3.8cm sizes
---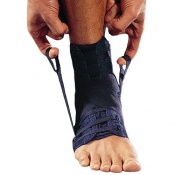 Figure of 8 strapping;
100% breathable cotton;
Ideal for sprains & instabilities;
Controls inversion/eversion of ankle.
---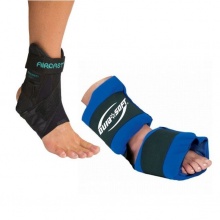 Ankle brace and ice pack wrap for quick ankle recovery
Designed for amateur and professional sports players
Brace can be worn during sports while protecting and supporting the ankle
Apply the ice pack afterwards to ease any pain and inflammation
---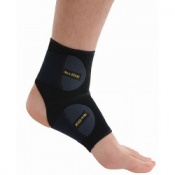 Self moulding sock;
Ideal for use during sports;
Ideal during advanced rehabilitation;
Prevents excessive pronation/supination.
---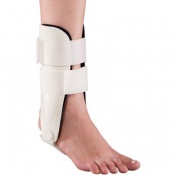 Stirrup ankle brace for providing ankle stabilisation and support
Foam and tricot lining provide cushioning and comfort
Adjustable heel pad for enhanced support and stabilisation
Vertical side straps and swivel straps enable ease of application
---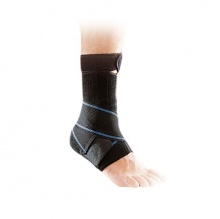 Has an anti-slip system so you get the support you need
Has double crossover straps for improved support
Provides excellent support for your ankle
Thin design retains movement of ankle
---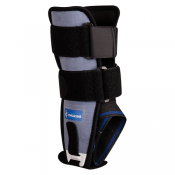 Anatomical fit to compress and stabilise area
Inner lining made of thermo-regulating fabric
Provides firm support with its two rigid shells
Ankle Stirrup splint with reinforcing strap
---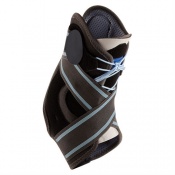 Additional straps and metallic splint provide stabilisation
Low profile allows brace to be worn in any type of shoe
Traditional lacing system ensures precise tightening
Premium Ankle Brace offers a high level of support
---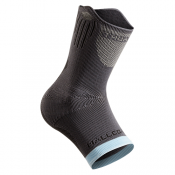 Support and proprioception for those with a moderate activity level
Soft ankle sleeve provides compression of around 22.5mmHg
Comfort zones around malleoli to further protect the area
Anatomically shaped weave to help stabilise your ankle
---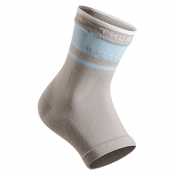 Soft ankle sleeve provides moderate compression of around 17mmHg
Anatomically shaped weave helps stabilise and support the area
Comfort zone around the malleoli to help prevent further injury
Proprioceptive brace for people with limited activity levels
---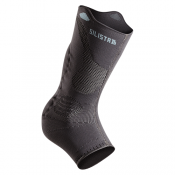 Anatomically shaped knit provides a comfort zone over the malleoli
Includes silicone inserts to protect the heel from further damage
Dimpled inserts provide a massaging effect to the area
Brace has patented pull tabs so support is easy to fit
---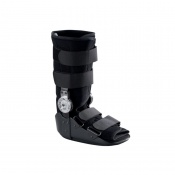 Range of motion is adjustable so you can remain on the go
Firm support with its anatomically shaped reinforcements
Ultra-light product ensures you remain comfortable
Boot is available in either a long or a short version
---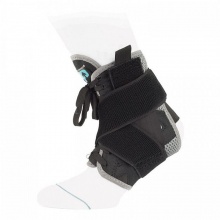 Breathable ankle brace
Provides incredibly high level of support
Comfortable to wear
Ideal for sprained or weak ankles
---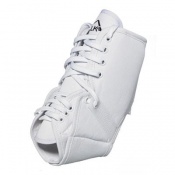 Ankle brace for wearing over the sock to provide stability around the ankle
Ideal for intensive sports such as tennis, basketball, football, and netball
Includes stays that can be moulded with heat for maximum comfort
Available in a choice of sizes to ensure the best possible fit
---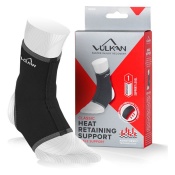 Flexible neoprene support that is suitable for a range of conditions
Consisting of three layers that deliver light compression, support and heat
Designed with benefits of heat retention while promoting air flow
Available in five sizes, from Extra Small to Extra Large
---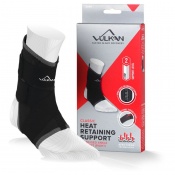 Provides adjustable levels of compression, support and heat retention
Relieves pain and discomfort associated with a range of conditions
Offers the benefits of heat retention while promoting air flow
Comfortable for both day wear or for specific activities