Adjustable Finger Splints
Our range of Adjustable Finger Splints provide a more custom fit for your finger to ensure optimal support while your injury heals. This improves comfort, ideal for conditions that require a splint for extended periods. At Health and Care, we offer free UK delivery on all orders.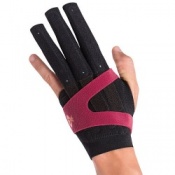 Hook and strap closure
Malleable aluminium stays
Independent finger splints;
Immobilises hand & finger joints.
---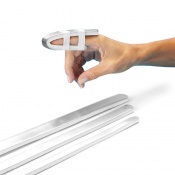 Comfortable padded splints
Made with closed-cell, non-allergenic foam
Malleable design that can be easily cut with heavy-duty scissors
Supplied in a pack of 12 splints
---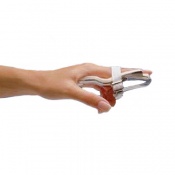 Helps to correct PIP finger flexion contractures
Pressure is easily adjustable with the turn of a screw
Felt pad and adjustable cotton strap for comfort
Available in five sizes to suit most users
---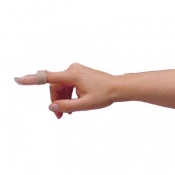 Additional or replacement splints for the Stax Finger Splint Kit
Available in eight different sizes
Normally worn without padding and fixed with a strap (sold separately)
Supplied in a pack of 12
---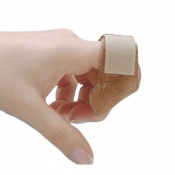 Holds the PIP and DIP joints in flexion with constant force
Fully adjustable for comfort and increased ROM
Latex free for reduced irritation
Supplied in a pack of six
---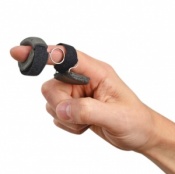 Finger splint for PIP joints
Allows movement for DIP joint
Comfortable to wear
Available in 5 different sizes
---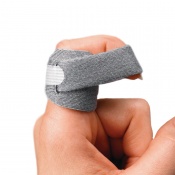 Helps restore PIP and DIP joint flexion following injury
Static force is easily adjustable by the patient
Washable and reusable
Supplied in a pack of five wraps
---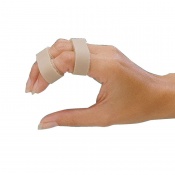 Holds two fingers securely together without bulky strapping
Fingers remain separated by a piece of soft strapping material
Can be trimmed easily to accommodate any finger size
Supplied in a pack of five straps
---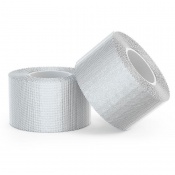 Add stability, strength, support or immobilisation to any area
EasyRip, so no scissors needed
Super sticky and non-latex
Available in 1.25cm (split), 2.5cm and 3.8cm sizes
---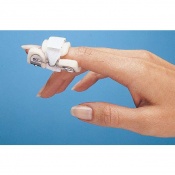 Extends only the PIP or DIP joint
Felt padding for additional comfort
Variable strap allows adjustment
Latex free for reduced irritation
---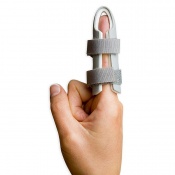 Rigid nylon shell for stabilisation and support
EVA foam lined for comfort in use
Adjustable lateral straps for an optimal fit
Ideal for immobilisation of acute injuries
---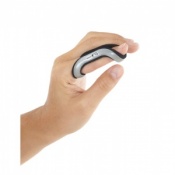 Effective finger splint for strains, sprains, broken fingers and more
Malleable material can be shaped to give optimum protection
Soft innner cushion means it's comfortable for everyday use
Easy to fit, without the need for tape and comes in a range of splint lengths
---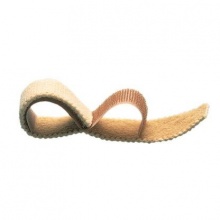 Buddy finger splint that tapes two fingers together
Ideal for sprains, strains, arthritic conditions and fractures
Ideal for soft tissue injury
Provides great support to the PIP joint