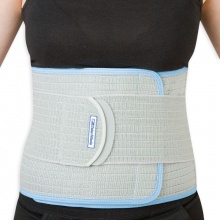 High quality ventilated elastic with fully bound edges and soft padded front panel
Ideal for abdominal support following a range of surgical procedures
Provides light compression to increase circulation and promote healing
Extra-deep version accommodates a larger area and provides extended support
---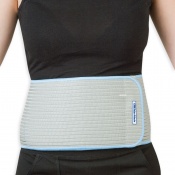 High quality ventilated elastic with fully bound edges and soft padded front panel
Ideal for abdominal support following a range of surgical procedures
Provides light compression to increase circulation and promote healing
Simple anterior touch-and-close fastening for quick fitting
---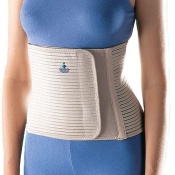 Relieves strain on joints, ligaments, and muscles
Reduces pain caused by a pendulous abdomen
Elasticated panel provides even support while preventing rollover
Suitable for use as a post-operative binder for surgical dressings
---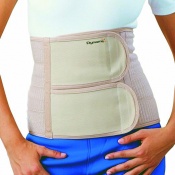 Ideal for after birth;
Helps to improve posture;
Can be used after surgery;
Helps tighten abdominal muscles.
---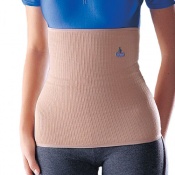 Provides strong support to the lower back
Helps to relieve back pain – ideal for pregnancy
Shaped to support the sacral region and over the symphysis pubis
Easy to apply and comfortable to wear
---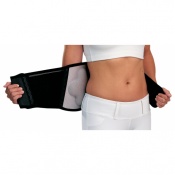 Support may be worn under or over clothing
Supports the lumbar and abdominal areas
Promotes proper alignment of the spine
Helps prevent and protect injuries
---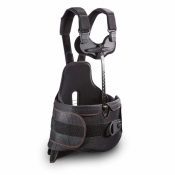 Ideal for post-operative and post-traumatic conditions
Unique and innovative back brace restricts motion
Helps speed up the healing process during use
Features a pulley system for easy adjustments
---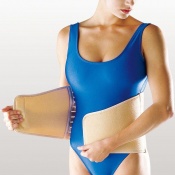 Supports the lower torso and reduces muscle fatigue
Made of extra strength transverse nylon fibres for support
Relieves strain on muscles, ligaments and joints
Can be used after operations to bind surgical dressings
---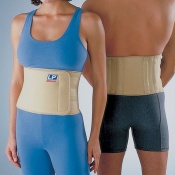 Provides maximum support to the mid and lower back
Supports back without restricting normal movement
Neoprene material retains body heat to reduce stiffness
Velcro closure allows for a range of adjustable compression
---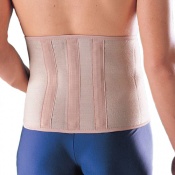 Retains body heat for constant heat on the muscles
Maximises support without restricting movement
Crafted with three pliable stays for extra support
Designed in a universal size for most users
---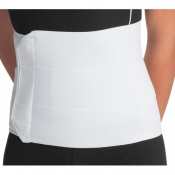 Constructed with panel elastic and soft cotton-type lining
Flannel-lined panel elastic support with contact closure
Ideal for compressing and supporting your abdomen
Three-panel design helps prevent panel rolling
---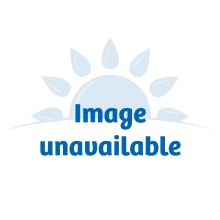 High quality ventilated elastic with fully bound edges and soft padded front panel
Ideal for abdominal support following a range of surgical procedures
Provides light compression to increase circulation and promote healing
Supplied in a beige colour
---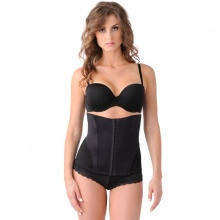 Slims your waist and tummy while concealing the back bulge
Released tension at the bottom for comfort while sitting
Made from lightweight and breathable SecureStretch materials
Available in five sizes and two colours, Black and Beige
---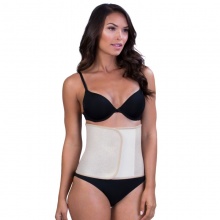 Designed to help you get back in shape after giving birth
Provides comfort and support after C-section
Supports back, leg and core muscles
Adds support when breastfeeding
---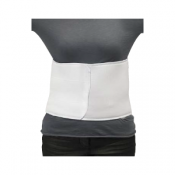 Relieves aches and strains around the abdominal region
Can be worn as an abdominal binder or post-operative belt
Comfortable multi-layered elastic contours and prevents rolling
CorEdge finish provides extra comfort to ensure longer wearability
---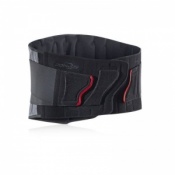 Lumbar support for acute, subacute or chronic lower back pain
Suitable for sciatica, herniated discs and post-operative use
Designed with straps and finger pockets for ease of use
Features inflatable back support to absorb shock
---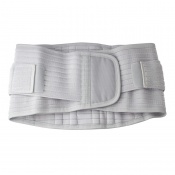 Ideal for daily use;
Helps relieve pain;
Fits all body shapes;
Easily adjustable, maximum comfort.
---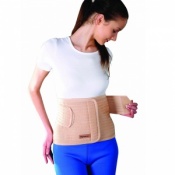 Ideal for after birth;
Helps to improve posture;
Can be used after surgery;
Helps tighten abdominal muscles.
---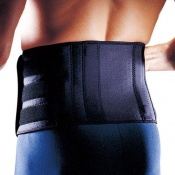 Provides maximum support to the mid and lower back
Supports back without restricting normal movement
Features pliable stays for extra support and therapeutic warmth
Made with innovative Coolprene material for a better recovery
---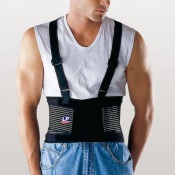 Supports the back and relieves pressure on the spine
Ideal for jobs that require frequent heavy lifting
Features 4" side pulls and criss-cross shoulder straps
Includes adjustable suspenders and Velcro closures
---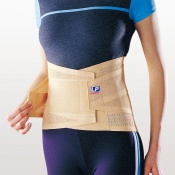 Designed to relieve aches and pains in the back
Suitable for relief in the lumbar or lumbosacral region
Features extra stays in the back for more stabilisation
Made with straps crossing the back and fastened in front
---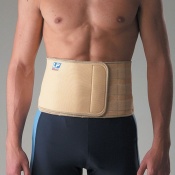 Provides support after back surgery or injury
Relieves chronic back pain and instability
Helps to eliminate excess water weight in the waist
Includes 50 magnets to improve blood circulation
---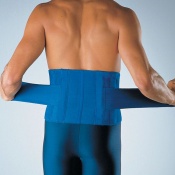 Provides maximum support to the mid and lower back
Helps to prevent muscular atrophy without restricting movement
A 10" wide back panel provides extra support and postural assistance
Features Velcro fasteners to allow for easy compression adjustment
---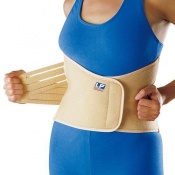 Designed to relieve aches and pains in the back
Suitable for relief in the lumbar or lumbosacral region
Features extra stays in the back for more stabilisation
Made with straps crossing the back and fastened in front
---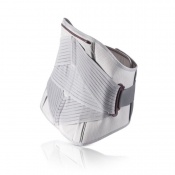 Microfibre material provides comfort and keeps skin dry
Provides full support to the lumbar vertebral column
Anatomical fit allows discreet wear under clothes
Adjustable pressure to meet own preference
---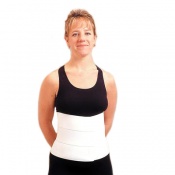 Abdominal binder to support painful or injured abdomens
Lightweight and breathable fabric for optimal comfort
Pressure-sensitive closures ensure ease of application
Choice of circumference and height for the best possible fit
---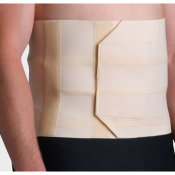 Designed for rib and abdomen-related injuries
Contours to the shape of the injury to provide even compression
Reduces swelling for injured muscles and joints to provide pain relief
Adjustable fasteners enable levels of compression to be altered
---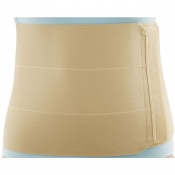 Elastic stretch material for improved fit
Compression and support for abdominal area
Secure fastening enables reliable use
Suitable for post-surgery use, abdominal hernias and more
---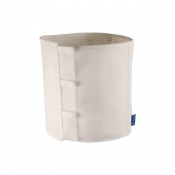 Belt has removable support reinforcements
Can be worn next to the skin all day
Thoracic or abdominal support belt
Can be sterilised in an autoclave
---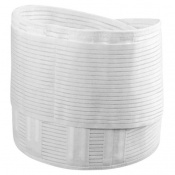 Flexible support as a result of its flexible posterior reinforcement
Comfortable belt can be worn next to skin all day long
Functional muscular stimulation at the rear
Reinforced lumbar-abdominal support belt
---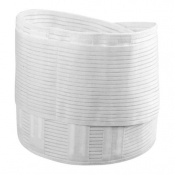 Flexible posterior reinforcement for improved flexibility
Provides functional muscular simulation at the rear
Supports both the lumbar and abdominal region
Can be worn next to skin all day long
---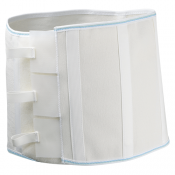 Allows drains and colostomy bags to pass through
Helps improve your confidence and self image
Abdominal Support Belt for stoma patients
Has a front zone in ladder-proof fabric