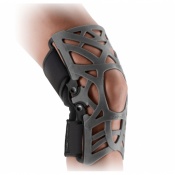 Donjoy Reaction Knee Brace
£79.99
More info
Designed for people with general knee pain
Ideal for runner's knee and jumper's knee
Absorbs shock and shifts weight away from the painful area
Stabilises the knee and encourages correct patella tracking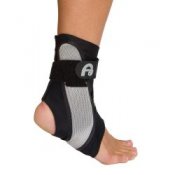 Aircast A60 Ankle Brace
£42.49 - £83.99
More info
Protect your ankles from rollover and sprains with this incredible support.
Trusted by sports stars including tennis player Andy Murray.
Light-weight anatomic design easily fits into athletic footwear without any bulk.
Incorporates a sleek stabiliser at either side of the ankle to guard against sprains.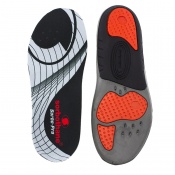 Sorbothane Sorbo Pro Total Control Insoles
£24.99 £19.99
More info
The professional's choice of insole for preventing foot and leg discomfort.
Ensures that feet are correctly supported, aligned and cushioned.
Combines biomechanical pronation control with unrivalled shock impact protection.
Features a heel cup and stabilising arch which together cradle the foot.