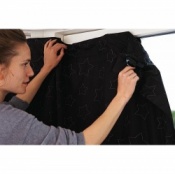 Gro Anywhere Portable Blackout Blind
£29.99 £24.99
More info
Ultra portable blackout blind;
Attaches to glass with suction cups;
Can be put in place in minutes;
Fits windows up to 130cm x 200cm.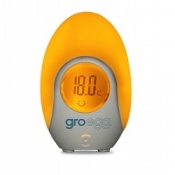 Gro-egg Baby Room Thermometer
£21.95
More info
Changes colour to indicate temperature;
Helps maintain safe sleeping environment ;
Permanent backlit LCD read out;
Works as a gentle night light.



Grobag Stay On Bedding & Sheet Set
£39.95 - £49.95
More info
All-in-one cover, sheet & pillowcase;
Prevents child rolling out of bed;
Prevents pillow going over child's head;
Great choice of designs.