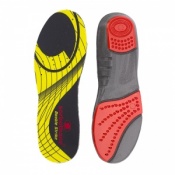 Sorbothane Shock Stopper Double Strike Insoles
£17.99
More info
Ideal for any activity where the forefoot and heel are subject to the most impact
In-built arch support prevents and alleviates arch pain and fallen arches
Features targeted SorbothaneR protection with moulded heel cups and arch support.
Suitable for all sports, hiking and walking, leisure activities and everyday use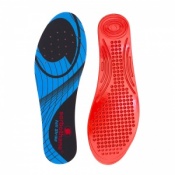 Sorbothane Shock Stopper Full Strike Insoles
£19.99 £14.99
More info
Ideal for activities where the whole foot is subject to impact.
Suitable for intensive sport and leisure activities.
Can be used with or in place of exisitng insole.
Contains antibacterial top sheet.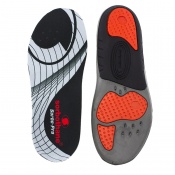 Sorbothane Sorbo Pro Total Control Insoles
£24.99 £19.99
More info
The professional's choice of insole for preventing foot and leg discomfort.
Ensures that feet are correctly supported, aligned and cushioned.
Combines biomechanical pronation control with unrivalled shock impact protection.
Features a heel cup and stabilising arch which together cradle the foot.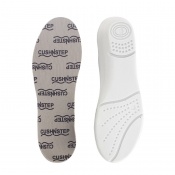 Sorbothane Cush N Step Insoles
£9.95
More info
This insole provides effective support and comfort to all kinds of shoes. Simply remove your old insoles and replace Sorbothane.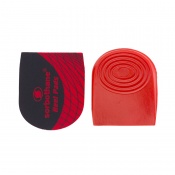 Sorbothane Shock Stopper Heel Pads
£12.99
More info
Provides pure shock absorption at the heel.
Ideal for light sport and everyday use.
Easy to fit in all types of footwear.
Provides firm support and comfort.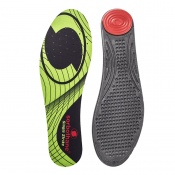 Sorbothane Shock Stopper Single Strike Insoles
£15.99 £12.99
More info
Helps to prevent and alleviate arch pain and fallen arches.
Ideal for activities where the heel is subject to the most impact.
Features a moulded heel cup and integral arch support.
Protects heel from impact shock.