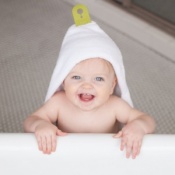 Puj Hug - Handsfree Baby Towel
£31.99
More info
Safely and comfortably dry baby with both hands free.
Towel stays secure using interlocking silicone tabs around the neck.
BPA-free, PVC-free silicone parts are 100% machine washable.
Made from thick, ultra-soft cotton.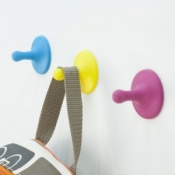 Puj Nubs - 3 Pack
£15.99
More info
Peel and stick for easy installation.
Soft and flexible material makes hanging easy.
Adheres best to smooth surfaces and great for any nursery!
Perfect for hanging towels and clothes.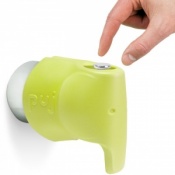 Puj Snug - Soft Tap Cover
£9.99
More info
Fits snugly on spout, preventing bumps & scrapes.
Enjoy a bump-free bath every time.
BPA, PVC free.
Soft, washable & mildew resistant, elephants don't come any softer!