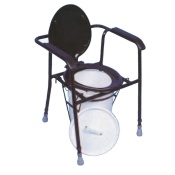 Drive Medical - Kegworth Chemical Toilet
£91.99
More info
Toilet seat lid acts as back support;

25 litre bucket, compatible with major propriety brands of chemical fluid;

Adjustable height;

Comfortable support frame.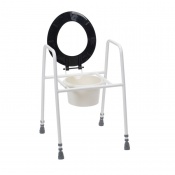 Drive Medical - Sackville Raised Toilet Seat & Frame
£47.99
More info
Height adjustable;

Hygienic, detacheable sanitary shield and steam-washable;

Available in brown or white;

Discreet, functional design.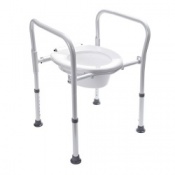 Foldable Toilet Frame
£136.99
More info
Adjustable height;
Comes with bucket and lid;
Very easy to move and store;
Use over toilets, standing alone or as bedside commode.