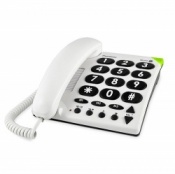 Doro 311c PhoneEasy
£26.99
More info
Easy to use, big buttons;
Hearing Aid Compatible;
Easily adjustable volume;
3 speed dial memories.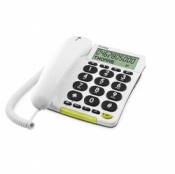 Doro 312cs PhoneEasy
£35.99
More info
Large & clear display;
Extra high contrast;
Speakerphone;
Visual ring indicator.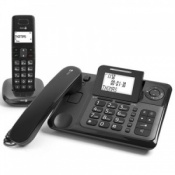 Doro Comfort 4005 Combo Amplified Telephone Set
£79.99
More info
Corded and cordless combo set
Receiver volume up to 24dB
Big and clear backlit display
Hearing aid compatible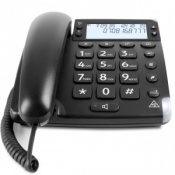 Doro Magna 4000 Hard of Hearing Telephone
£79.99
More info
Sleek and stylish design
Loud 60dB call volume loudest on the market
Adjustable tone control for clearer sound
Big button keypad for easier dialling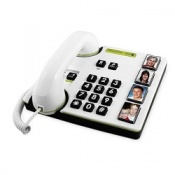 Doro MemoryPlus 319iph Photo Phone
£54.99
More info
Easy to operate;
Ergonomically designed;
Handset volume up to 35dB;
One touch photo memory buttons.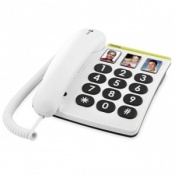 Doro PhoneEasy 331ph Photo Big Button Telephone
£29.99
More info
Big button telephone
Three photo memory buttons for fast dialling
Hearing aid compatible
Receiver volume up to 18dB