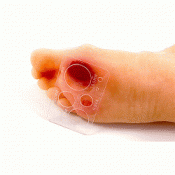 Diabetes Diagnostics Diaped Lesionometer
£13.99
More info
Measures lesion and ulcer size.
Effective when evaluating treatment effectiveness.
Transparent plastic scale.
Designed for feet.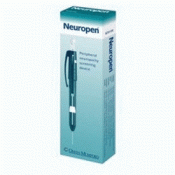 Diabetes Diagnostics Neuropen Neuropathy Testing Device 10g
£25.99 - £39.99
More info
Assesses reduced sensation to sharpness/pain in small nerve fibres.
Dual function screening device.
Replaceable monofilaments.
Pocket sized.
10g.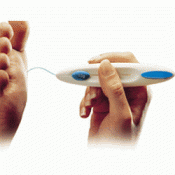 Diabetes Diagnostics Retractable Monofilament with Duraban 10g
£46.99
More info
Tests the loss of sensation in the feet of diabetic patients.
Measures both the diminishing and returning sensation.
Ideal for screening peripheral nerve impairments.
Portable and compact.
10g.