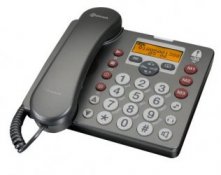 Amplicomms PowerTel 58 Amplified Telephone
£64.99
More info
Special Offer - Save £15.

Receiving volume of 35dB, 3-4 times as loud as a normal phone.

Integral answering machine.

Programmable personalised functions and Caller ID.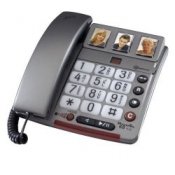 Amplicomms PowerTel 68 Plus Amplified Telephone With Answering Machine
£49.99
More info
40db receiver volume (4 to 5 times louder than a normal telephone)

Clear digital display with caller ID

3 programmable emergency/direct call memory locations (photo push buttons)

Includes answering machine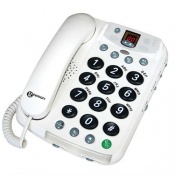 Geemarc ClearSound 210A Amplified Telephone with Answering Machine
£87.99
More info
Receiving volume adjustable up to 40dB

14 minute recording time

Secure remote message retrieval

Wall-mountable for easier storage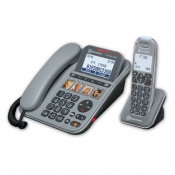 Amplicomms PowerTel 1880 Amplified Cordless and Corded Telephone Combo
£134.99
More info
Adjustable volumes for louder ringing and receivers
Bright screens for easier operation
Cordless telephone book holding up to 100 entries for convenient storage
Hearing aid compatible for wider usability with cordless handset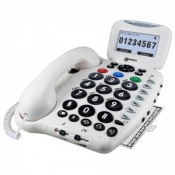 Geemarc CL555 Amplified Big Button Telephone with Answering Machine
£79.99
More info
Adjustable receiver volume up to 50dB
Compatible with hearing aids
Answering machine for recording messages
Large LCD screen for easier reading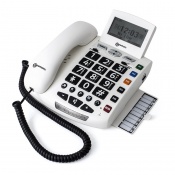 Geemarc Serenities Amplified Emergency Response Telephone
£94.99
More info
Hearing aid compatible;
Receiving volume up to 30dB;
Adjustable receiving tone control;
Auto dials up to 5 emergency numbers.