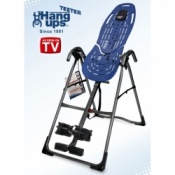 Teeter EP-560 Inversion Table
£299.99
More info
Independent quality assurance tested;
ComforTrak bed;
Quick fold storage;
Smooth, quiet rotation.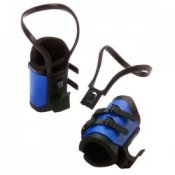 Teeter Gravity Boots
£89.99
More info
Helps decompress the spine to relieve back pain
Simply hang upside down or perform crunches, reverse squats and more
Light, durable material for a comfortable fit
Compatible with inversion table, rack and bar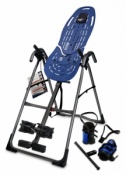 Teeter EP 560 Sport Inversion Table
£459.99
More info
Increases versatility.
Intensifies your inversion experience.
Improves joint flexibility and range of movement.
Reduces nerve pressure.