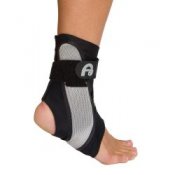 Aircast A60 Ankle Brace
£42.49 - £83.99
More info
Protect your ankles from rollover and sprains with this incredible support.
Trusted by sports stars including tennis player Andy Murray.
Light-weight anatomic design easily fits into athletic footwear without any bulk.
Incorporates a sleek stabiliser at either side of the ankle to guard against sprains.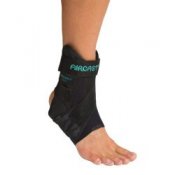 Aircast Airsport Ankle Brace
£42.99
More info
Suitable for chronic ankle instability

Air cells cushion and support the ankle

Also suitable for mild ankle sprain

Ideal for use when trying to prevent injury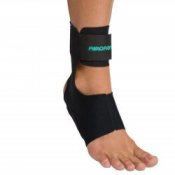 Aircast Plantar Fasciitis AirHeel
£41.99
More info
Designed to treat Plantar Fasciitis.

Suitable for Achilles Tendonitis and heel pain.

Helps reduce swelling and discomfort.

Enhances circulation.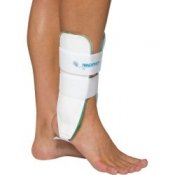 Aircast Air Stirrup Ankle Brace
£46.99
More info
The ultmate ankle brace for over 30 years

Superior performance in helping to heal ankle injuries

Streamlined to fit in shoes

Suitable for acute injuries & chronic instability


Aircast Airlift PTTD Brace
£53.99
More info
The AirLift PTTD Brace is designed to provide arch support with an adjustable arch aircell for posterior tibial tendon dysfunction (PTTD) or for early signs and symptoms of the adult acquired flat foot.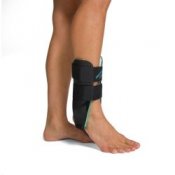 Aircast Air-Stirrup Universe
£36.99
More info
Provides support while allowing for protected movement.

Promotes effective healing.

Helps reduce swelling and pain.

Ideal for ankle sprains.